Books make perfect gifts at Christmas. It may not be the gift with the most squeals on Christmas morning but it is the gift that your child will enjoy reading every night before they drift off to sleep for many, many, many nights to come. Send your little one off to sleep with God's word on their little hearts with these must-have religious books for kids.
The Beginner's Bible has a variety of books for kids for many ages. They have an amazing way of storytelling and putting God's word into the language of toddlers and kids.
This is a sponsored post.
The Beginner's Bible Little Lamb's Christmas tells the Christmas story from the point of view of a lamb – how sweet! Plus, it is a finger puppet book that makes it even more interactive and fun for your little one. For baby – 4 years old.
Baby's First Bible and Book of Prayers Gift Set offers an engaging stories with rhyming prayers for baby. This is perfect for baby's first Christmas and will be treasured forever. Read to you little one day and night to bathe them in God's Word. For ages Baby – 4 years old.
The Wonder that is You is all about celebrating your child. Your child will love the illustrations and the story that all of nature rejoices at their birth and at who they are.
In this book, all of nature is intrigued by baby, just as parents are! Such a precious and affirming book. For ages Baby – 4 years old.
The Beginner's Bible Learn Your Letters is a wipe away book that gives your toddler the chance to practice their letters over and over alongside Bible illustrations.
Along with practicing the letters, they can see words that start with that letter. For ages 4-8.
Over in a Stable is a read-aloud story of the nativity.  Beautifully illustrated, your child ages 4-8 will enjoy reading and re-reading this story over and over this Christmas.

Throughout the story the Little Drummer Boy counts down in rhymes that your child will enjoy counting along with.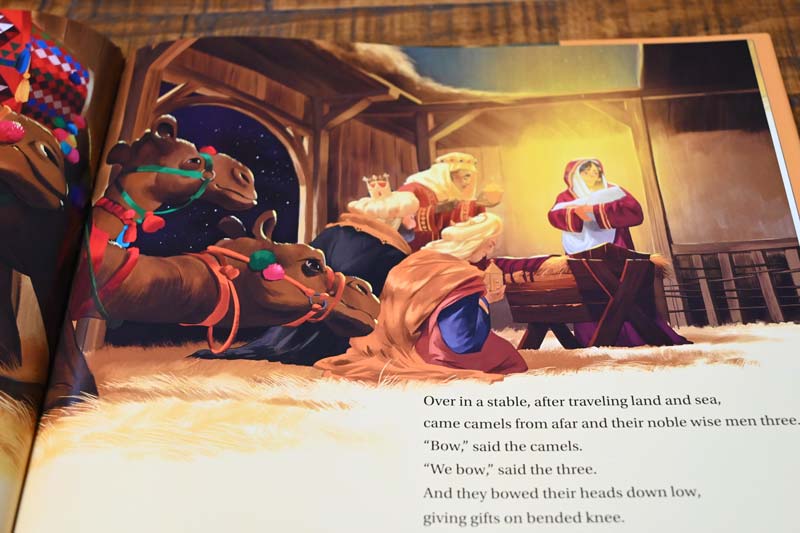 The Tiny Truths Illustrated Bible is an excellent first Bible for children ages 4-8. This Bible tells the main stories of the Bible and how the entire Bible wraps together with one theme, that God loves your child.
I love this page about how Jesus loves children!
Tiny Truths Wonder & Wisdom is focused on the Old Testament, Psalms and Proverbs. It is an excellent way to introduce the Bible to children ages 4-8.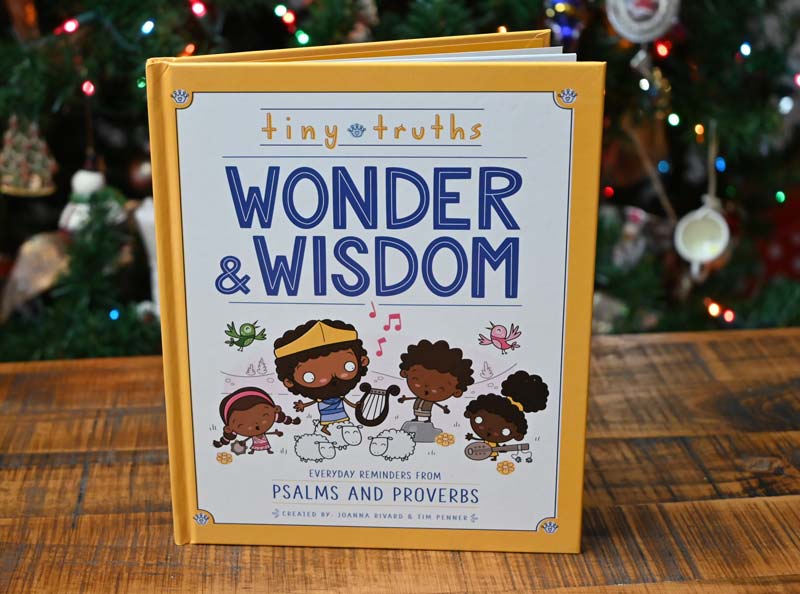 This Bible not only talks about the Bible stories but how it relates to your child today.
Clap Your Hands A Celebration of Gospel is a celebration of the gospel through poetry, rhythm, and beautiful illustrations.
This book reveals the social evolution of America and how the gospel played a part. This book is for ages 4-8.
A Night of Great Joy tells the Christmas story through the eyes of a children's Christmas pageant. This book will keep your child ages 4-8 attention with various textures throughout the book as well as fun illustrations of kids and kids' faces – which kids love!
This book paints a beautiful picture of the night Jesus Christ was born in language that young children can understand.
Find more inspirational books for all ages on the ZonderKidz website.