Wearing a medical device isn't fun. It's actually not fun at all. However, it is a necessity for many people – young and old. Both of my kids are type one diabetics. They wear insulin pumps to deliver insulin to their bodies and they were continue glucose monitors (CGM) to test their blood sugar levels continuously. Both devices are adhered to their bodies.
The CGM is the most noticeable as it is generally on their forearms. Kids and adults alike ask them what it is – many ask if they have cancer or are sick, others stare. My kids graciously answer questions and often educate others on type one diabetes. I'm so proud of them.
To make life with diabetes a little easier, there are products on the market like Pump Peelz that add a little fun and color to diabetes devices.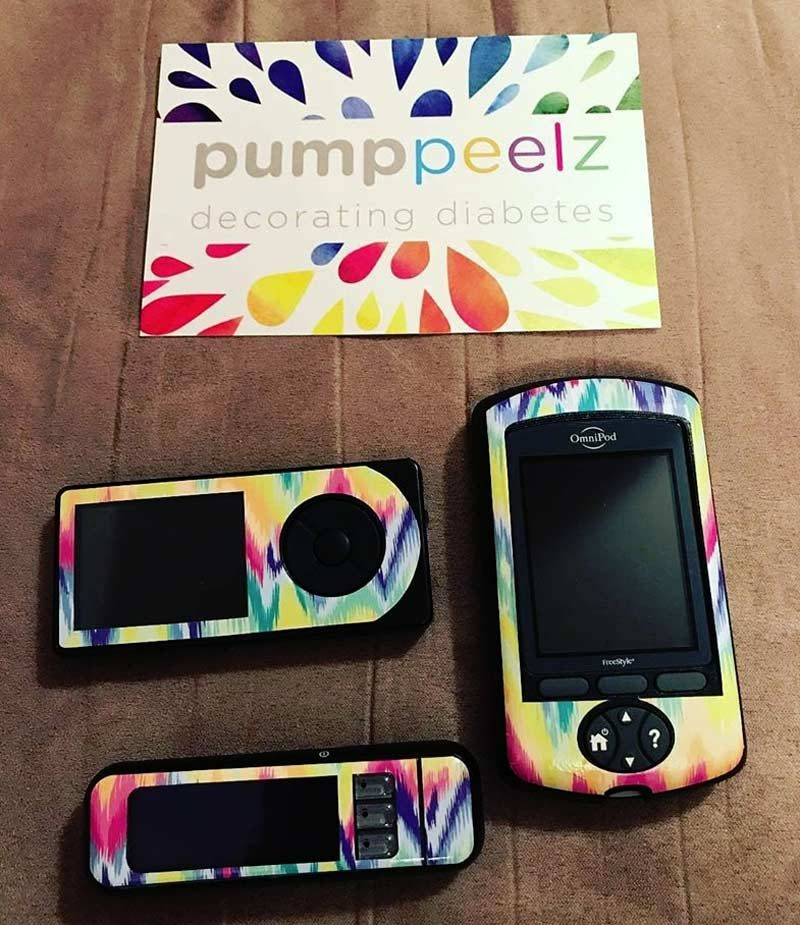 This is a sponsored post.
Pump Peelz CGM Medical Tape Stickers Review
Pump Peelz are essentially CGM medical tape stickers that make living and wearing a medical device a little more fun and less – medical.  It is a way to express your creativity and personality. Why not add a little fun and color to your otherwise not-so-fun medical devices? Below are Pump Peelz stickers for Dexcom G4, G5, and G6, OmniPod, and Medtronic CGM.  They have MANY styles to choose from for boys and girls, here are just a few:
You simply place the Pump Peelz over your CGM adhesive. It looks super cute and also helps keep the CGM more secure for longer periods of time compared to just wearing the CGM.
My daughter loves her Pump Peelz and can't wait to use all of the CGM stickers! Pump Peelz also has Dexcom Transmitter stickers to cover up the plain Dexcom transmitter. It really adds fun and personality!
You can mix and match the transmitter covers with the CGM stickers. Pump Peelz has so many choices – many of them have matching designs. We replace the CGM stickers more often than the transmitter stickers, so sometimes they aren't the exact match but they are fun to mix and match.
Pump Peelz adds more than just fun to diabetes medical devices. They add more security while wearing your CGM at the pool and beach. More importantly, they add more confidence in wearing these devices.
Being a kid is hard. Being a diabetic is hard. Being a diabetic kid wearing a medical device that everyone can see is hard. I love that Pump Peelz is in the business of making wearing medical devices a little less hard on kids (and adults) and a little more expressive and fun.
My kids love picking out the new stickers and wearing them. It adds more fun to something that is obviously not fun at all.  I love the confidence Pump Peelz helps give my kids!
Now people ask my kids if they have tattoos, not cancer!!! I'll take it!

Pump Peelz has stickers for many insulin pump brands, CGMs, glucose meters, medical tape, and more. Check out all of the styles and make life with diabetes a little more fun on the Pump Peelz website!