I don't know about you but when I make anything with cheese, it gets eaten right up in no time by kids and adults alike! As my culinary skills improve, I have found that quality products really do make all the difference in cooking.  I was introduced to The Cheese Guy earlier this year and tried a few cheeses out on some delicious recipes that I already posted.
I thought the Christmas season is the perfect time to reintroduce you to this wonderful line of cheeses – to make all your holiday dishes even tastier! Whether you create the perfect cheese board or add cheese to your dishes, you can't go wrong with The Cheese Guy!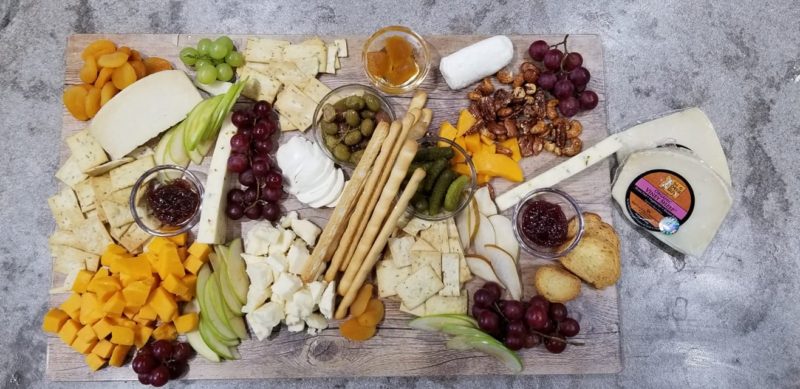 I like The Cheese Guy offers a huge variety of cheeses that are all created in small batches that make the flavors even richer.
One of my family's favorite recipes is my Piada Italian Street Food Farmer's Market Salad Copycat Recipe.

It's a quick and easy dinner to prepare and super healthy! u add The Cheese Guy Raw Milk Cheddar Cheese. It's the final touch that completes the Farmer's Market Salad experience, although it varies from Piada's feta, I think this tastes so much better! It is also made in the USA from New York & NE local milk.
When we are looking for a low-carb side dish, we can all agree on my Roasted Cauliflower Steaks with Havarti Cheese Recipe. This roasted cauliflower recipe is fork-tender, topped with crispy bacon, and smothered in a creamy Aged Havarti cheese that can't be beaten.
The Cheese Guy brand is extra good because it is handcrafted in small batches which makes all the difference in flavor and quality. It's aged for over a year to get the slightly acidic, buttery, sweet flavor.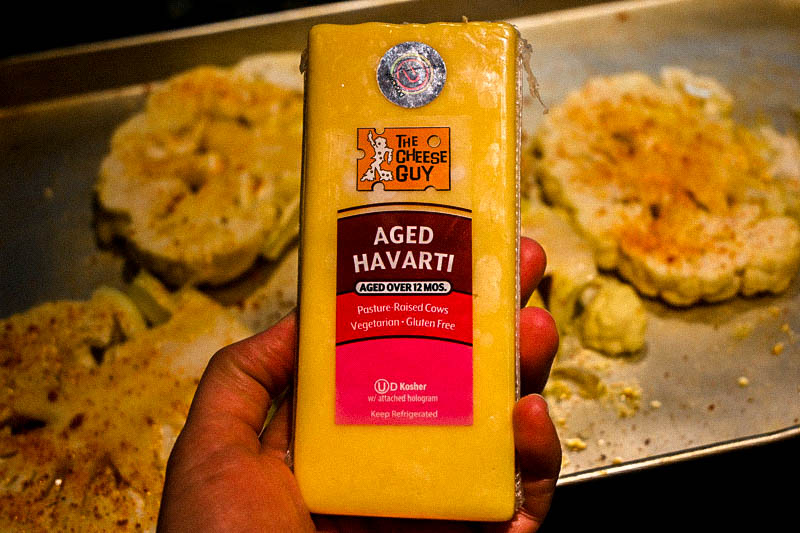 My Baked Asparagus with Bacon and Parmesan Cheese is a side dish staple in my menu line-up.  It's quick and easy and everyone loves it. When I have 2 Year Aged Parmesan Cheese from The Cheese Guy, it's even better!
Check out The Cheese Guy for all their delicious cheeses for your everyday meals and Christmas parties! Currently you have to buy online because they haven't made it to the great state of Ohio for retail buying.