Valentine's Day is a day to celebrate love and if you have children, it extends beyond romantic love to include the whole family. With a house full of love, make this Valentine's Day special for the whole family with clever gifts like these.
Special Notebook
The BLU Notebook makes a thoughtful Valentine's Day gift for men, women, teens, and older children.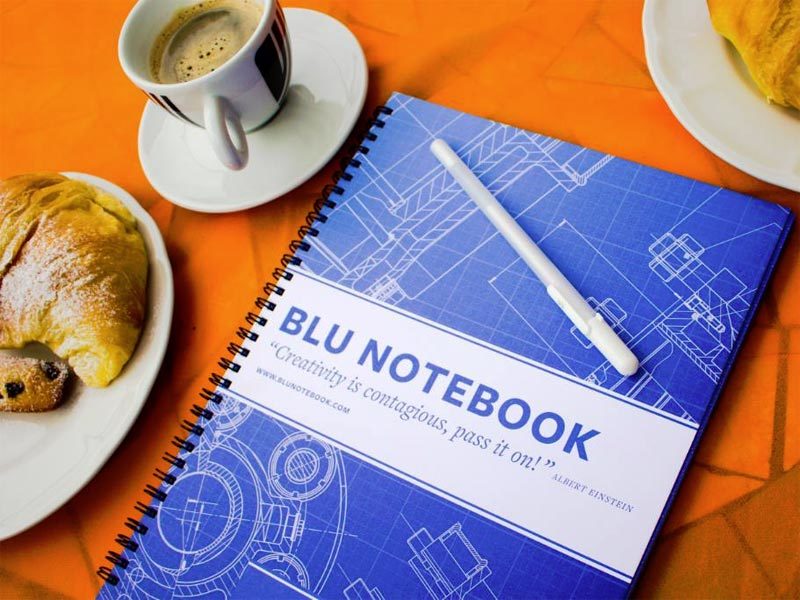 It is no ordinary sketchbook. What makes this notebook special is the unique look and feel of blueprint paper with an almost velvet texture. Your loved one will love writing and sketching in this beautiful notebook.
It includes a white gel pen that glides effortlessly across the pages, sure to spark imagination and creativity from the first stroke.
Cozy Slippers
Slip into something more comfortable, a cozy pair of soft Australian sheepskin lined slippers by Lamo Footwear.
With sizes for men, women, children, and babies, your whole family will enjoy the comfort and luxury of these affordable slippers. Nothing says "I love you" quite like giving luxurious comfort this Valentine's Day.
Ready for Adventure Cooler
Whether your family enjoys picnics at the park, camping, a day at the beach, or road trips, one thing is in common, you need cold drinks! This CleverMade cooler is ready for any adventure your family aspires to this year.
Fully collapsible, this cooler is ready to go anywhere with you – you can even take it with you if you are traveling far on airplanes since it doesn't take much space in your luggage.
This cooler is ready to big family adventures or romantic weekend escapes with the capacity to hold 50 cans of beverage plus ice, keeping it cool for 36 hours. You can easily pack a picnic and camping food in this spacious cooler. Perfect gift for your spouse and college-age children.
Cozier than Cozy Hoodie
Keep your loved ones warm all winter, even during arctic freezes with a Volt heated hoodie.
Your loved ones will be warm to the core all winter long with a 4 zone heating system that warms the upper back, lower middle back, and in each front pocket to warm your hands with 3 power levels. Whether cozy at home or keeping warm in the snow, this is a unique Valentine's Day gift that will warm more than the heart.
Valentine's Day is all about reminding your loved ones how much you care about them on this special day. I hope one of these gifts screamed "perfect" for you!