The Cow Said Neigh! A Farm Story by Rory Feek, is the cutest book we have read in awhile. It is the one my daughter talks about the most, even days after we have last read it.
My daughter is almost three and she has loved looking at and "reading" books since she was a baby. To be honest, when she was a baby it was more about eating them than reading them but none the less, she enjoyed them! These days, she has many of her favorite books memorized and although she can't read yet, it's like she can because she knows the story!
The Cow Said Neigh is My Daughter's New Favorite Book
Disclosure: This is a sponsored post. Some links below are affiliate links, meaning, at no additional cost to you, as an Amazon Associate I earn from qualifying purchases.
I can tell that The Cow said Neigh! is her new favorite book because of the different story line behind it. She finds it funny that there is a cow that neighs, a horse that quacks, and a sheep that oinks. This story is about farm animals that wonder what it is like to be on the other side of the fence. They look out to their other farm animal friends and make the sounds they hear them making.
The story line is great in that it is already starting to teach my daughter that it is silly to try and be someone you are not. She laughs at the fact that the sheep oinks and says in the most inquisitive voice "the pig says ruff?" "Whattt? That's Silly!"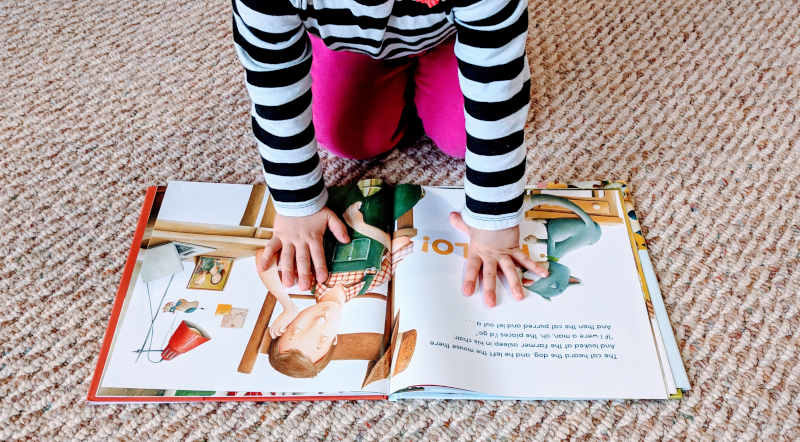 It's cute to watch her as we read a book that has humor in it. The pictures in the book are beautiful and colorful which makes them very appealing to the eye. I don't know about you, but I think children's books with beautiful pictures enhances the story and makes reading the book that much better!
The Cow said Neigh! is a book that will be read over and over in this house. Every time we sit down to read it, it gets read at least 2 times, per her request.
I know this book would make a perfect gift for a toddler this holiday season. You can find it on Amazon or where ever you typically purchase your children books!