Maybe your child thinks he's too big for an Easter basket this year or maybe you want to give your child an Easter gift that will last instead of candy! Either way, your toddler, child, teen, and every 'bunny' in-between would love a super sweet (but sugar-free) SWAGTRON gift!  You can never go wrong with the gift of play! Get your children active all Spring and Summer with ones of these gifts!
Toddler Scooter and Balance Trike (Ages 2-5)
Obviously your 2-5 year old isn't too big for an Easter basket this year but he would LOVE this 4-in-1 Toddler Scooter and Balance Trike all year long!
The Swagtron K6 gives your toddler the confidence he needs with 4 different modes.  Switch between 2 and 3 wheeled versions of both the balance bike and the stand-up kick scooter. With an easy click of a button, the seat of the balance bike can rotate to switch it to a scooter. In the beginning, you can use 2 wheels in the back of both versions for greater stability. When his confidence and balance grows, swap it out for just 1 wheel in the back. He'll feel like a big kid when it is in single wheel mode with a heel brake and all!
Buy the Swagtron K6 4-in-1 Toddler Scooter and Balance Bike now on Swagtron website (Save an extra $5 with code BUNNY5) or Amazon.com.
K1 Kick Scooter (Ages 7-15)
Built to hold up to 220 pounds, this fully adjustable K1 Kick Scooter is the perfect gift to get your 7-15 year old outside this Spring!
The height handlebars are adjustable to grow with your child, the EVA foam grips make it comfortable to ride all day long on paved trails with you, at the playground, or around the neighborhood!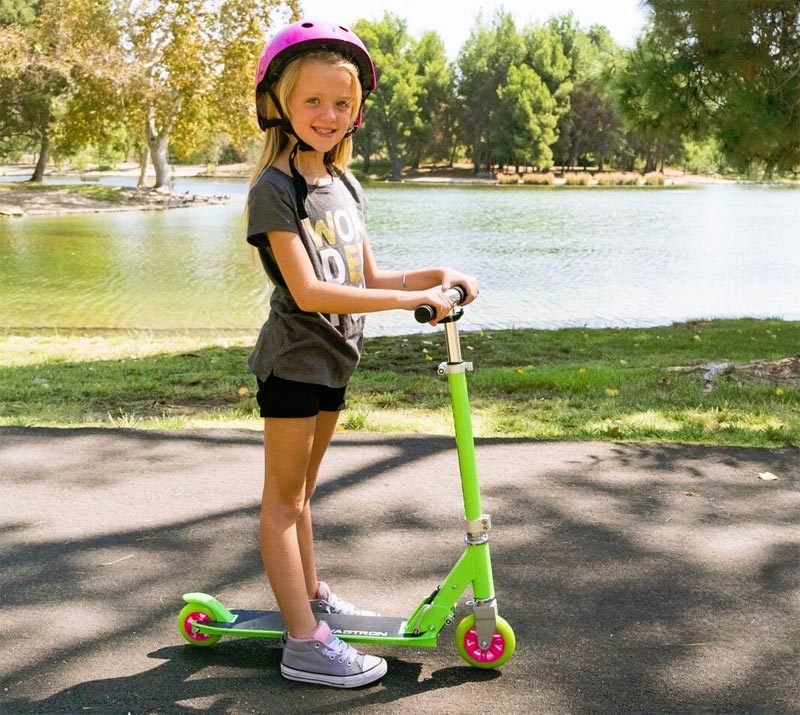 Don't worry, it's not big and bulky so it can easily be taken in the car to grandma's house and on vacation. Kids (or mom) can carry it easily as it folds down to a more compact size. The  aluminum frame is lightweight although still durable.

Buy the K1 Kick Scooter in 3 colors at SWAGTRON.com (Save an extra $10 with code BUNNY10) and Amazon.
K8 Titan Kick Scooter (Kids & Teens)
The K8 Titan Kick Scooter isn't your average kick scooter! It is a sleek city or campus cruiser with 8″ wheels that provide a smooth ride even off the skatepark surfaces.  This scooter is for older kids, tweens, and teens between 40″ – 70″ and up to 220 lbs. Even your college age kid (or you!) could enjoy riding around in this scooter!

The frame is lightweight aluminum so it is easy to take with you on vacation, around campus, or even navigating the big city. It also folds up for easy storage and transporting.

Buy the K8 Titan Kick Scooter on SWAGTRON.com (Save an extra $10 with code BUNNY10) and Amazon.
Kids Hoverboard (Kids & Teens)
The Swagboard Twist T881 Kids Hoverboard is a great entry-level, affordable hoverboard for kids and teens, up to 250 lbs. This smooth-ride is easy to jump on and go with start-up self-balancing. Reach speeds up to 7mph, climb inclines up to 30°, and go up to 4.8 miles on a single charge.

This hoverboard has powerful dual 250W hub motors inside the 6.5″ wheels and safe lithium-free battery that is fire-resistant. This hoverboard also has headlights to light up your path and battery indicator lights so you know when it's ready for a new charge.  At only 23 lbs, it is easy to transport with you anywhere.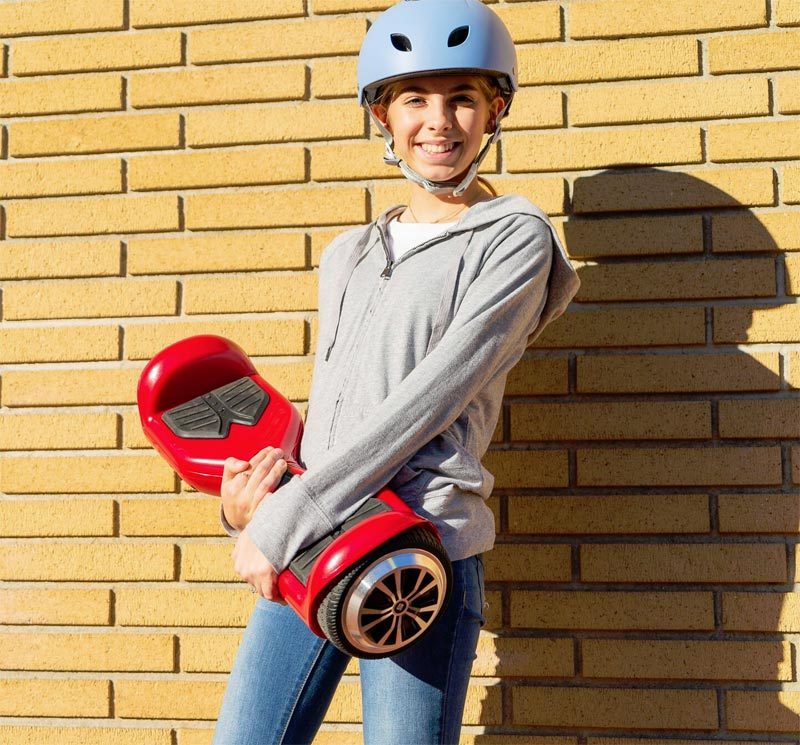 Buy the Twist T881 on SWAGTRON.com (Save an extra $10 with code BUNNY10) and Amazon.
Spectra Mini A.I. Electric Skateboard (Teens & Young Adult)
Your teenager or young adult will be ecstatic over this futuristic ride with advanced artificial intelligence! This the world's smartest skateboard that uses 3D posture controls system to learn and adjust to your riding style. It can even speed up or brake by sensing your shift in body weight! Ride up to 9.3 mph!
There are even more features that can be unlocked with their app. Use your smartphone as a remote until you get the hang of hands-free riding.
Buy the Spectra Mini A.I. Electric Skateboard at SWAGTRON.com (Save an extra $50 with code BUNNY50) and Amazon.
Spring has sprung, give your kids a gift that will get them out of the house and active! Check out all the sweet scooters, hoverboards, electric bikes, skateboards, and more on SWAGTRON website!