ARe you looking for a fun, iconic gift for your kids or even adults? Maybe a family activity to do with your family this winter? Check out these iconic puzzles from WOW Games!
This is a sponsored post.
WOW Games has a line of iconic brands your family know and love in the form of puzzles!  Choose Kool-Aid, Heinz, Jell-O, and more! I'm sure your family has a favorite!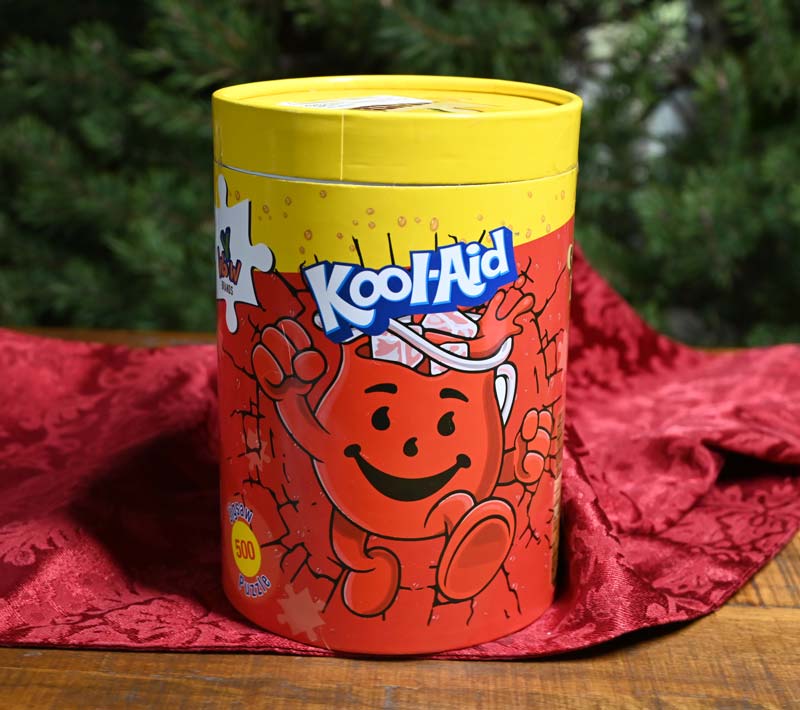 If your family likes to work together on puzzles – or if your not sure and would like to try, start with this SuperSized Kool-Aid puzzles featuring a GIANT Kool-Aid! The end-puzzle measures 20 inches by 27 inches so it is a nice big puzzle to work on together. Each piece is precision cut to ensure a tight, interlocking heirloom-quality puzzle.
This puzzle will have you ending up with a fun and unique picture, and the best part, they look like your favorite drink! Buy it on Amazon.com for $14.99.
If mini is your style, check out Mini Puzzles Kool-Aid!

This is a collection of 5 jigsaw puzzles, resembling the real Kool Aids' packaging. Give all as a gift to one person, as stocking stuffers, at a party, or play a 'minute-to-win-it' type of race between famil and friends to see who can put together  Kool-Aid Cherry, Grape, Lemonade, Orange, Strawberry, and Tropical Punch puzzles first! Buy it on Amazon.com for $19.99.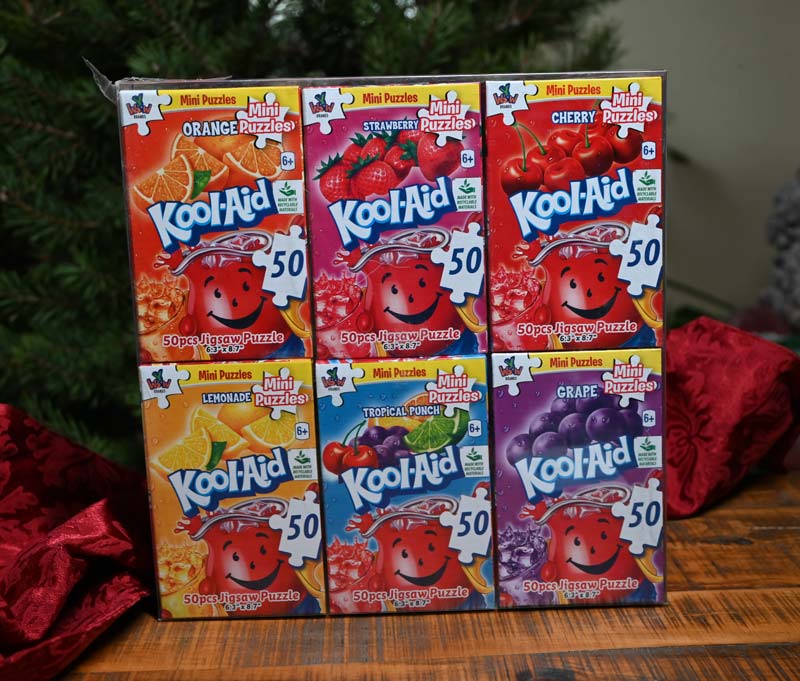 You might also like to know that YWOW Puzzles utilizes 100% recycled puzzle board materials.