Do you want to amaze your kids with a toy that can read their mind? Check out Hasbro's Magic Jinn. I received one while at BlogHer this Summer to review. I wasn't sure if my kids would take to this toy or not. Magic Jinn is addicting! Both my kids (ages 6 & 8) love having him read their minds!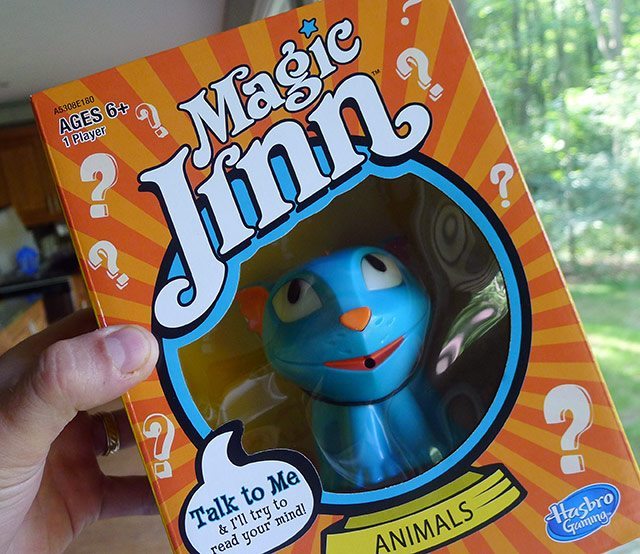 When your child thinks of an animal, the mystical Magic Jinn will guess what they are thinking of with a series of yes or no questions. Check out this fun video to see just how fun it is!

He has a fun voice, clever jokes, and acts as if he knows exactly what you are thinking of throughout his series of questions. Depending on the difficulty of the animal, Magic Jinn will ask a number of questions before finally revealing his magical powers of mind reading as he reveals the animal you or your child were thinking about.
My 8 year old plays Magic Jinn constantly – in the evening, at breakfast, all the time. He gets a kick out of trying to stump Magic Jinn. Since he is such an animal expert, my son thinks of the craziest of animals to give Magic Jinn a run for his money.
This is a great gift idea for kids ages 6 and up anytime and especially at Christmas!
This was not a paid post. My own opinions were used based on my perceptions and experience. Thank you to Hasbro who provided the product for review.