Play football like never before with the Nerf Sports Firevision Football!
Microprism Technology gives this football a glow like no other. Now you can play football in the daytime or in low light, the football actually glows.
The football has a range of 100 feet of glowing action – perfect for playing on the field with friends. When you throw the football, you'll see a streak of glowing light for a totally new look at football!
Place the Fire Frames eyewear on and you'll see the ball in your designated color. The Nerf Sports Firevision Football comes with two sets of eyewear, each with a different color. The green eyewear shines green on the reflective panels on the football. If you wear the red eyewear, the football shines red. Only those wearing the special Fire Frames will see the ball glow.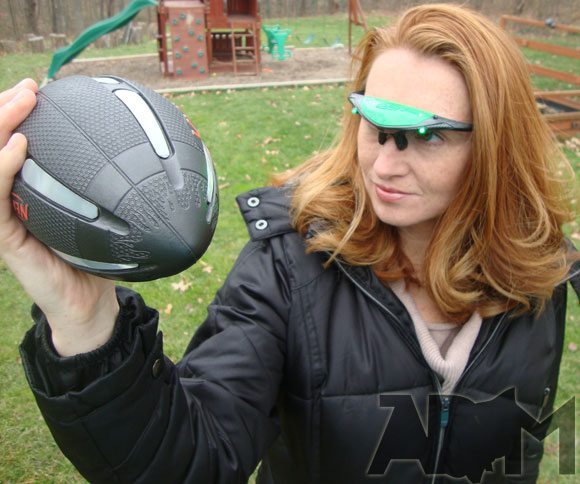 I tried to take a picture of the ball turning green or red, however, only the person wearing the eyewear can see it in that color, so it didn't work. 🙂
The clear looking strips are what glows based on the color eyewear you are wearing.
This is a very cool toy for kids 6 and up. It is a totally new way to enjoying playing football. Add this to your sports fan's Christmas list this year – or for the child that really isn't into sports but will think the features are cool. My son isn't big time into sports, but I know he'll want to play with the Nerf Sports Firevision Football because of the glowing action. All kids like toys that glow in the dark! You can't go wrong with this gift his Christmas.
Buy Nerf Sports Firevision Football
You can buy the Nerf Sports Firevision Football for $19.99 on the Hasbro website and at Kmart, Walmart, Target, Toys R Us, and on Amazon.com.
This was not a paid post. My own opinions were used based on my perceptions and experience. Thank you to Hasbro who supplied the product for the review.