Disgusting! Gross! And at the top of every kid's Christmas Wish List! The Ugglys are the ugliest dogs around that will have both boys and girls laughing hysterically! We were creating our kids' Christmas Wish Lists at Toys R Us last week when we heard gross noises from the aisle. The Ugglys were like a magnet, my kids – and every kid who walked by the Ugglys were drawn to them.  They capture kid humor instantly with over 30 rude, repulsive, and hilarious noises!
I received product to facilitate this review.
The Ugglys Review
If you love Pug dogs, you'll love the new Ugglys breed! They are actually a puppet that kids can manipulate to create disgusting sounds.  The pugs are mischievous and can turn up in all the inappropriate places with your kids – so beware! When we were walking by them at the toy store, we were shocked to hear the sounds coming from the aisle. The Ugglys make the biggest pranks easy and fun for kids!  Not only do they snore rudely but the burping and farting noises will make anyone laugh – even proper, uptight moms. It's all in good fun, right?

Remember whoopee cushions that we had as a kid? They are nothing compared to The Ugglys! When you open the puppet's mouth, The Ugglys burp when you open and close the mouth with the hand puppet!
The opening is big enough for even my hand, if I'm so inclined to make disgusting noises!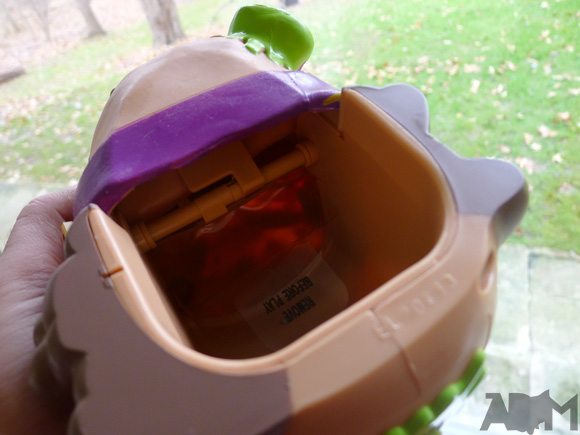 After your kids are done playing with their Ugglys pup, it will snore away for a few minutes before he goes to sleep until the next playtime. Each pup comes with its own uggdoption certificate too, so your kids can be proud owners.
Both of my kids put The Ugglys on their Christmas Wish Lists – which I highly recommend making with the registry at Toys R Us. It makes it so easy to tell grandparents, aunts, and uncles exactly what they want for Christmas!
Add The Ugglys to your Christmas shopping list this year for all the pranksters on your list. This is also the perfect gift for aunts and uncles to give to nieces and nephews – parents will be thrilled with gross noises and will think of you during every unruly playtime that is filled with giggles and laughter!
Like The Ugglys on Facebook
Buy The Ugglys
You can buy The Ugglys at ToysRUs nationwide for about $35.
This was not a paid post. My own opinions were used based on my perceptions and experience. Thank you to LPR who provided the product for review.