When the holiday season rolls around and you have a young family, cruise holidays aren't usually the first thing that come to mind. Maybe we associate them with retirement, or maybe we just forget about them in the rush to organize a super holiday. If you have never been on a cruise holiday, or you're not sure whether one would be right for your family, here are 5 reasons to consider one this year.
1.  See New Sights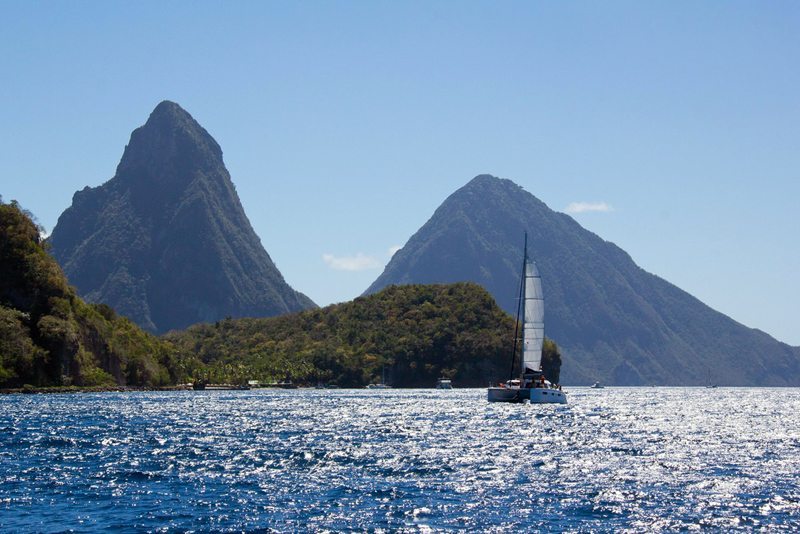 There is nothing like the prospect of a sea voyage to awaken our spirit of adventure. A cruise holiday lets you enjoy all the excitement of visiting new places without the hassle of excessive traveling by car, train or airplane. In fact, the traveling is all part of the fun on a cruise – you are on a floating hotel! There are cruises that journey to all parts of the world, offering all kinds of different itineraries. You could enjoy the sunshine and laid back atmosphere of the Caribbean. You could travel to Europe and take a cultural tour around the Mediterranean, visiting cities like Barcelona, Venice and Athens. You could even take a cruise with a Disney theme that the kids will love.
2.  Relax in luxury accommodation
Today's cruise ships are decked out with luxury facilities, amazing restaurants and things to do on board. On a big cruise ship you will find that many cabins are nicer than a hotel room on dry land. Cruise companies go to great lengths to ensure that you enjoy your time on board as much as you enjoy exploring all the places that you visit. This means sourcing the best food for their restaurants, having loads of stuff for kids to do and organising plenty of entertainment for adults. While the kids are enjoying time socializing in an on board kids club, you could be learning to paint or practicing your golf swing.
If you're looking for a unique and enchanting cruising experience that combines luxury and exploration, a Croatia boat cruise from Sail Croatia is an exceptional choice. Sail Croatia offers a range of meticulously designed itineraries that allow you to discover the breathtaking beauty of Croatia's coastline and its stunning islands.
Embarking on a boat cruise offers a refreshing alternative to the large, bustling cruise ships of today. While big cruise ships boast luxurious facilities and amenities, boat cruises focus on providing an intimate and personalized experience.
3.  No luggage worries
Once you climb aboard and unpack your luggage, that's you for the entire trip. This is much easier than a tour by car, coach or train where you have to pack and unpack every time you get to somewhere new. Knowing that you will get to see many places without having to worry about suitcases is very relaxing!
4.  Strengthen Family Bonds
Going on a cruise brings all the family together in one place – and this is maybe the greatest the gift of a cruise. You will all share in the fun and adventure of being at sea, enjoying hassle-free quality time together.
5.  Value for money
While spending time with your family is priceless, you want to know that your big holiday of the year isn't going to clean you out! Cruises offer great value for money in the sense that you cover a lot of ground in one trip – many cruise companies also offer all-inclusive style packages that can help you budget. Look out for last minute cruise deals; you can often pick up a place on a great cruise for a fraction of the price it would usually cost.
So, how about it? Would you take your family on a cruise this year or do you have other plans?
Images by cjuneau, gailf548, tedmurphy and PhotoAtelier used under Creative Commons License.