Looking for a fun road trip to Lansing, Michigan for your family? We had a great time in Lansing, MI and I know you will too. This 2-3 day road trip is the perfect escape for families with kids with plenty of fun to be had by all.  Lansing, Michigan is a little less than a 4 hour drive from the Akron, Ohio area.  Arrive the night before to start fresh for Day One of our itinerary below. Find more great options on the Lansing Convention & Visitors Bureau website.
Family friendly lodging in Lansing, MI
Make Hyatt Place your home base while visiting Lansing, MI. With luxurious and comfortable accommodations, this hotel will make you feel right at home. Enjoy a free hot breakfast in the morning as well as 24/7 dining options in the cafe or your room. Located next to Eastwood Towne Center, you have even more dining options, shopping, and a movie theater within walking distance.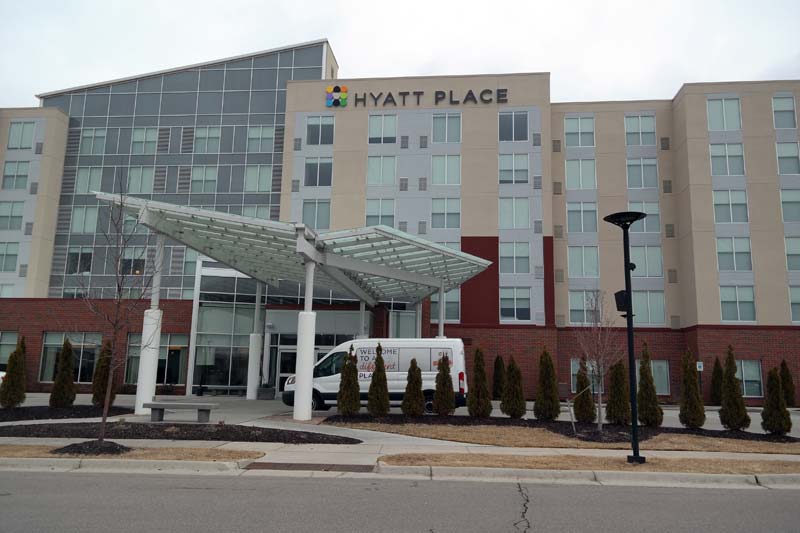 Don't forget the indoor heated pool for the kids and 24-hour Stay Fit fitness center with plenty of cardio equipment for parents.
Day One: Road Trip to Lansing, Michigan Family Itinerary
Head to downtown Lansing, Michigan for a day of family fun and state history.
Impression 5 Science Center
Your kids will love the Impression 5 Science Center in Downtown Lansing, MI! It is loads of interactive fun with science using all 5 senses, thus the name, "Impression 5"!

There are two floors of hands-on exhibits for kids as young as toddlers to young teens.
Plan to spend 2-3 hours playing and learning here!
Impression 5 Science Center
200 Museum Dr.
Lansing, MI 48933
State Capitol Building
Be sure to making time to visit Michigan's award-winning Capitol Building with a free tour. The Capitol Building is registered as a National Historic Landmark. This beautiful building took 6 years to build with more than 9 acres of hand painted surfaces. Another fun fact, it is the first capitol building to be topped by a lofty cast iron dome!
Tours of the public areas and the House and Senate galleries are available every half hour.
Michigan State Capitol
100 N. Capitol Ave
Lansing, MI 48933
Shopping & Dining at Eastwood Towne Center
Retreat back to the hotel for a little shopping and dining at Eastwood Towne Center, Lansing's only lifestyle center.  Enjoy upscale fashion retailers, home furnishing shops, and unique shops perfect for mom including Evereve and Luluemon.
Enjoy dinner at one of their family friendly restaurants including P.F. Chang's, Bavo! Cucina Italiana (one of my family's favorite restaurants), Claddagh Irish Pub, McAlister's Deli, Menchie's Frozen Yogurt, Mitchell's Fish Market, Panchero's Mexican Grill, and Smokey Bones Bar and Fire Grill. 
Eastwood Towne Center
US 127 & Lake Lansing Road
Lansing, MI 48912
Day Two: Road Trip to Lansing, Michigan Family Itinerary
Potter Park Zoo
No road trip to Lansing, MI would be complete without visiting the Potter Park Zoo! This 58 acre park is home to over 500 animals (60 species of animals, many of which are threatened or endangered, including Amur tigers, red pandas, snow leopards, bongos and many more).
The zoo is part of Potter's Park (100 acres) from around the world and beautiful gardens nestled in an old oak forest along the Red Cedar River. In  are also camel and pony rides and a petting zoo.
Potter Park Zoo
1301 S. Pennsylvania Ave.
Lansing, MI 48912
Old Town Lansing
Visit the original downtown Lancing at Old Town Lansing where the neighborhood is thriving in the boutique district. Plan to enjoy lunch or dinner at  tasty eateries like Punk Taco for salmon tacos, brisket tacos on their housemade corn tortillas. Enjoy an afternoon of shopping at quaint boutiques and galleries too. Check out their lineup of festivals too.
Old Lansing
1232 Turner Street
Lansing, MI 48906
Exotic Pet Store
Preuss Pets – destination pet store, exotic birds, fish and reptiles near Old Lansing. Worth the visit if you love pets.

Preuss Pets
1127 N. Cedar St.
Lansing, MI 48906
Day Three (BONUS DAY): Road Trip to Lansing, Michigan Family Itinerary
Josh's Frogs
A short drive away to Owosso, MI is Josh's Frogs, the country's largest poison dart frog breeder. We added this destination as the last optional stop of your road trip to the Lansing, MI area because you'll want to purchase a dart frog, gecko or other creature. It's best to make this your last stop.
If you plan to visit for a TOUR, you'll want to plan ahead as they only offer tours once or twice a month. This informative tour will give you a first-hand look at how they breed frogs from tadpole to adult.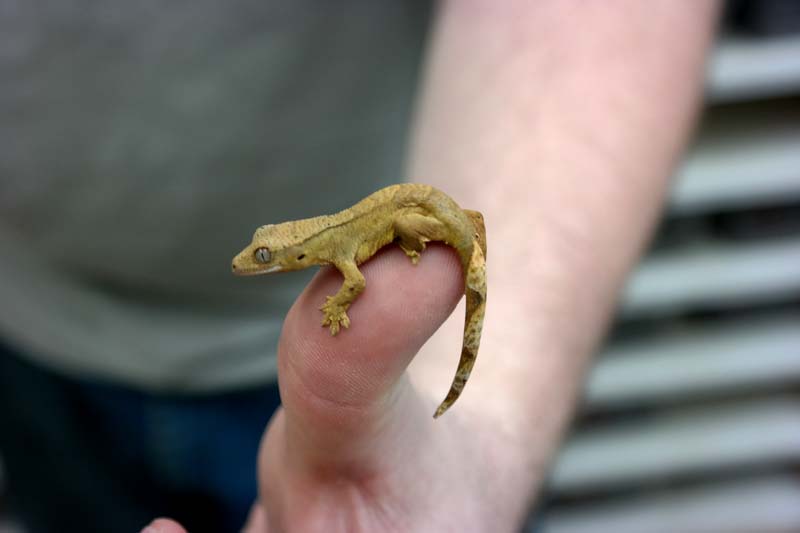 Josh's Frogs
222 S Elm Street
Owosso, MI 48867
Phone: 800-691-8178
Have fun exploring with your family! For more travel ideas, check out our Family Travel section for destinations in Ohio, California, Michigan, South Carolina, North Carolina, Massachusetts, and more.