Escape to Cape Cod at the luxurious Sea Crest Beach Hotel where fun and relaxation awaits you and your family.

Enjoy rooms with an ocean view, a private white sandy beach, gentle ocean waters, fine dining, two pools, and more.
We were greeted by friendly staff and felt welcomed from the moment we arrived.  We received a schedule of family fun events and activities to be held during out stay including face painting, craft time, movie night, and more.
Sea Crest Beach Hotel Beach
Sea Crest Beach Hotel is located on the Old Silver Beach, Cape Cod.  It offers a private, white sand beach that sets Sea Crest Beach Hotel apart from other Cape Cod beach resorts.  Located on the bay, the ocean offers gentle swimming and water sports.
Throughout the day, the tide makes the ocean water go from gentle to decent size waves for body boarding and crashing into the waves. It is the perfect Cape Cod beach for children.

The water was so clear that we could see the bottom. My son enjoyed catching all kinds of sea creatures including hermit crabs, mussels, and beautiful sea pebbles. (He is certain that one is gold!)
Sea Crest Beach Hotel Beach and Ocean Video Review

Sea Crest Beach Hotel offers beach chaises and umbrellas for their guests. I suggest that you arrive early in the morning to stake out your favorite spot if you wish to be placed right at the shoreline. The friendly staff will set your chaises and umbrellas up for you. They also provide towel service, so you can have a thick, clean towel any time you desire.
We visited several Cape Cod Beaches during our Cape Cod family vacation. The fine white sands at Sea Crest Beach Hotel makes this beach the most beautiful.  This was my daughter's favorite part. We played for hours building sand castles as a family. Our kids had fun joining other kids in building sand castles as well.
My husband and son built a large castle with spirally staircases and all. Below is an in-progress view.
What I liked about the beach was that the gentle waters and the white sandy beach allowed my husband and time to simply relax together. As much as the Sea Crest Beach Hotel is wonderful for families, it also makes for a romantic Cape Cod retreat as well.
Everything about our visit at the Sea Crest Beach Hotel was top notch.  The hotel was gorgeous, having recently went under a 15 million dollar renovation from top to bottom. It truly is a luxurious ocean side retreat for relaxation and fun.
There are water sport rentals including paddle boats, jet skis, windsurfing, paddle-boarding, and more available right on the Sea Crest private beach. You can even take lessons.
Sea Crest Beach Hotel Water Sport Rentals
Sea Crest Beach Hotel Accommodations
The hotel is decorated in a modern seaside decor with maritime artifacts and artwork throughout.

I especially enjoyed the phrase, "Have more fun in the water," because we did! We relaxed, we played, we made memories!
We enjoyed staying in an ocean view room with two King beds. We received accommodations to facilitate this post. The rooms were very clean, spacious, and decorated in a modern seaside flair.
Take a video tour of our accommodations.

The beds were very comfortable with new Sealy® Pillow Top Mattresses and ultra soft pillows. The bathroom was pristine with plenty of fluffy towels, hair dryer, and toiletries.
We loved the ocean view from our balcony. It was a quiet resort, offering the sights and sounds of the ocean. They also offer ocean front rooms for an even more amazing view.
The view from our room also included meticulously kept gardens and beautiful courtyard. They set up a luncheon for a business meeting in the courtyard while we were there with white linen clothed tables. It would make a beautiful setting for any occasion.
Dining at Sea Crest Beach Hotel
There are plenty of dining options at Sea Crest Beach Hotel, many of which offer waterfront dining. Enjoy a sit-down meal at Red's for the best seafood in Cape Cod or order take-out from Red's To Go.  Enjoy drinks and food from Red's Poolside Bar. Take it to the beach or order something from the beach wait service.  For breakfast, grab a quick bite at the Lobby Cafe or enjoy a full buffet at the waterfront dining room. Read all about Cape Cod Waterfront Dining at Sea Crest Beach Hotel.
Sea Crest Beach Hotel Pools
The Sea Crest Beach Hotel boasts two pools. The outdoor pool has an ocean view, large deck area for sunbathing, and next to the bar and concessions for food, drinks, and ice cream.
The pool was warm and inviting with depths from 3-9 feet. My kids enjoyed the deep 9 feet the most. My son is showing off his twisted jump below!
The heated indoor pool is beautiful with a large atrium. Towel service is provided here for the pools and/or beach. The indoor pool also reaches depths of 9 feet. The area opens up into a small dining area for the concessions. There are comfy couches and chairs all around the pools to relax on.
There is a reflection pool for babies and toddlers to splash in. The depth is just about to your ankles. Next to it is a large adults-only hot tub.
Located next to the indoor heated pool is a game room with a ping pong ball table and arcade type games.
Overlooking the indoor pool is a modern fitness center with elliptical trainers, bikes, rowers, treadmills, climbers, and free weights.
Sea Crest Beach Hotel Review
We couldn't be more pleased with our stay at the Sea Crest Beach Hotel. It is everything you expect and desire out of a luxury Cape Cod beach vacation.  We didn't want to leave the gorgeous blue skies, calm ocean waters, white sandy beaches, and amazing hotel. The staff went above and beyond to make our stay relaxing and memorable. We left with plenty of new family vacation memories that will last a lifetime – not to mention a lot of great pictures of our family.
We stopped by the gift shop for souvenirs and gifts on our way out.
When we reached our Ford Fusion car, we found it in good company with another Ford Fusion.
We left all of the amazing beauty of the our luxury Cape Cod beach vacation behind but plan to return again very soon.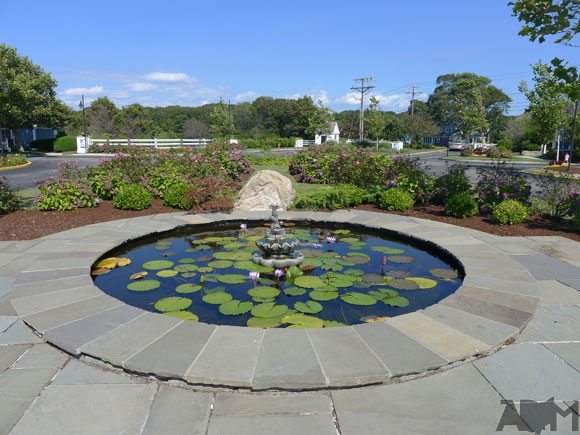 Like Sea Crest Beach Hotel on Facebook
Follow Sea Crest Beach Hotel on Twitter
Sea Crest Beach Hotel
350 Quaker Road
Old Silver Beach Cape Cod
Falmouth, MA 02556
800-225-3110 or 508-540-9400
This was not a paid post. My own opinions were used based on my perceptions and experience. Thank you to Sea Crest Beach Hotel who provided us with accommodations for review.