As Ohioans, we're lucky to have many fascinating destinations to explore in our home state. One of my family's favorites is Put-in-Bay, an island escape that's less than two hours from Akron. We've been going there for over 12 years, and it's a spot that never loses its charm. Whether you've been before or are planning your first visit, here's an itinerary for a day jam-packed with fun and memories at Put-in-Bay.
Morning: Setting Off for Adventure
Bright and early, begin your journey from Akron, Ohio, to Port Clinton. On arrival, avail of the free parking at the Miller Ferry dock, get your tickets, and let your adventure commence with a scenic ferry ride. This isn't just transportation, folks – it's the beginning of your transition from everyday Ohio to an enchanting island getaway.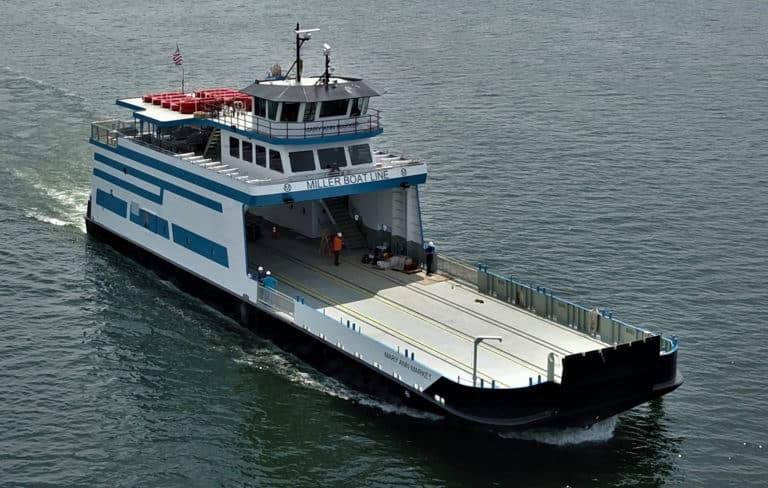 Upon Arrival: Your Island Wheels Await
As soon as you set foot on the island, head to E's Put-in-Bay Golf Carts. Renting a golf cart here isn't just practical; it's part of the Put-in-Bay fun. The moment you're in your cart, the island is yours to discover.
Late Morning: Winery and Wonders
First, on the agenda, make your way to Heineman Winery. This isn't just about the wine; they offer fresh grape juice that everyone loves, we always bring a couple bottles home!
And while you're there, don't miss the opportunity to witness the world's largest geode. This gem of a spot promises an unforgettable experience.
Lunch: A Feast with a View
Come lunchtime, your taste buds are in for a treat at The Boardwalk Upper Deck. Feast on their fan-favorite Lobster Roll, loaded with a quarter-pound of Maine Lobster, and topped with their famous Lobster Bisque. All this while basking in panoramic views of the Put-in-Bay Harbor – talk about a feast for your senses!
Afternoon: Explore and Learn
After lunch, immerse yourself in history at the Perry's Victory and International Peace Memorial.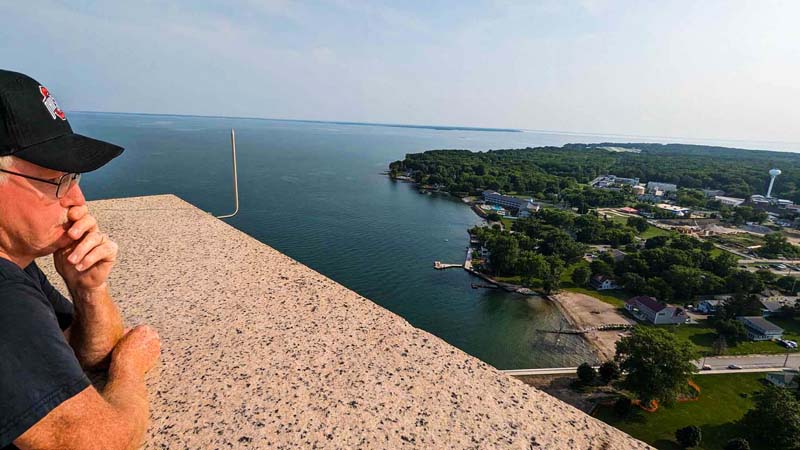 Explore the beauty of South Bass Island State Park, take a dip in the lake or rent kayaks.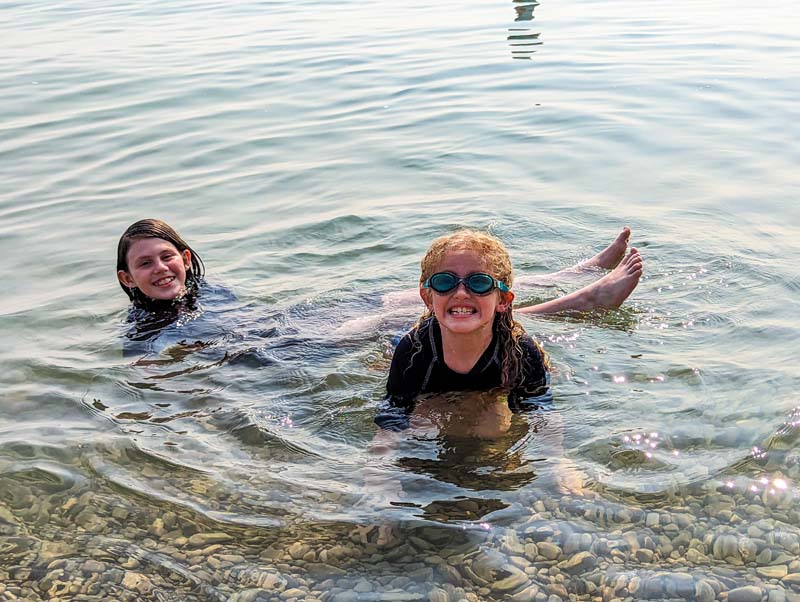 Mid-Afternoon: Sweet Delights
When you've had your fill of exploration, it's time for a sweet break. Swing by the Chocolate Cafe & Museum.
This is an absolute treat with refreshing ice cream, invigorating coffee, and fresh chocolates that will delight both adults and kids.
Evening: Homeward Bound
As the day begins to wind down, head back to return your golf cart and catch the Miller Ferry back to the mainland. This peaceful boat ride is the perfect time to recap your action-packed day and enjoy the serene sunset over Lake Erie.
Put-in-Bay offers an unforgettable family day trip that's as easy as hopping on the Miller Ferry. And remember, it's just a short drive away! So, why wait? Plan your escape now and get ready to create lasting memories on this charming island.