Between the cold temperatures that continue to fall in Ohio and the gas prices that are falling just as quickly, a road trip to someplace 84°F and sunny sounds amazing! Are you sick and tired of this weather like I am? Are you ready for a quick getaway? There has never been a better time than now for a road trip to Kalahari in Sandusky, Ohio or Wisconsin Dells, Wisconsin!
I received accommodations to facilitate this post.
Warm Up with a Road Trip to Kalahari
Everywhere I go, people are talking about how tired they are of Winter. Spring may be 4 weeks away on the calendar, but we all know warmer weather is months away.
Why not warm up at Kalahari where it is fun for all ages!? Kalahari is America's Largest Indoor Water Park and was rated as one of the World's Coolest Indoor Water Parks by Conde Nast Traveler.
Kahalari has all the fun of the indoor water park, including several dining options all under one roof. Once you arrive, there is  no reason to leave.
Kalahari offers an African theme from the lobby with giant Elephants, to the guest rooms to the water park. In the Summer, you can even visit the outdoor Adventure Park with all kinds of activities and attractions to enjoy.
The water park is warm at 84 degrees with all of my family's favorites including a huge 12,000 sq ft wave pool, winding lazy river, 60′ diameter bowl raft ride, mat racing slides, raft rides, the Zipcoaster, slides, hot tubs, and more.
You can even try your surfing skills out and catch a few waves on the Flowrider® – a hit with older kids, teens, and adults!
 There is something fun for the youngest toddler to teenagers to adults. Even moms can relax and enjoy the spa and salon! Who couldn't go for a relaxing massage?
Kalahari offers several restaurants and eateries on site, including in the water park. There is something for every taste from a lunch in the waterpark to a nice dinner in the evening to dessert!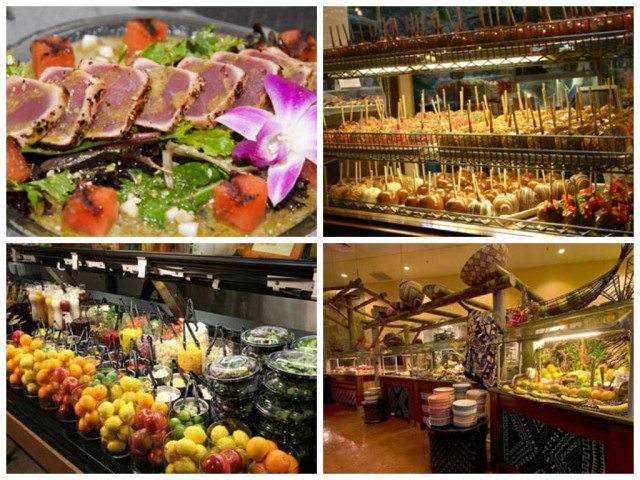 No matter how large your family is, there are guest rooms and suites for all! Choose from traditional guest rooms, 2-bedroom suites, or even 3-10 bedroom suites for all your family and friends!
With temperatures below 0°F, it's time to plan your road trip to sunny, 84°F at Kalahari!
Kalahari has unbelievable specials and packages for the ultimate road trip this Winter in Wisconsin Dells, Wisconsin! Or check out these room deals closer to home in Sandusky, Ohio. Take advantage of the lower-than-usual gas prices and escape for the weekend – or Spring Break – to Kalahari! For reservations call: 877-525-2427
Kalahari
7000 Kalahari Drive
Sandusky, Ohio 44870
Kalahari
1305 Kalahari Drive
Wisconsin Dells, Wisconsin 53965