Akron's Heyday of Rubber and Factories brought wealth and prosperity to Summit County. From Hudson to the Magical City of Barberton, beautiful landmarks were surrounded by parkland, and the people flocked to the parks.
Summit Beach Park
Summit Beach Park, known as Akron's "The Million Dollar Playground" opened in 1917. It was highly profitable during the 1920s, and had summer peaks of over 24,000 visitors. The USA's s largest funhouse, and the largest mosaic tile pool in the country were situated here. Summit Lake Park also featured a dance hall called the Wisteria. The park closed in 1958.
Cuyahoga Falls
Lake Anna, Barberton
Down in the Valley
Silver Lake Park, Stow
Silver Lake Park's was a popular destination with its Water Toboggan. Popular from 1874 to 1918, it boasted swimming and boating of course, an arcade, bowling alley, amusement park rides, and dining and dancing pavilions.
West of Town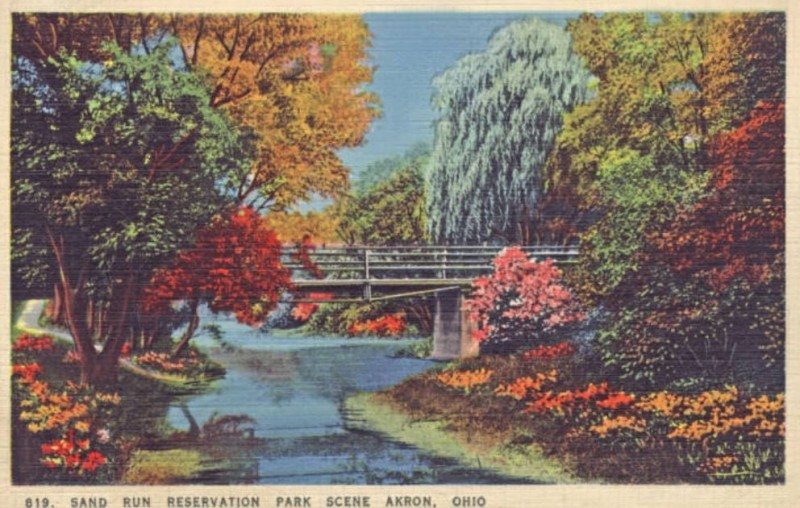 Turkeyfoot Lake
Springfield Lake
Long Lake (Portage Lakes)
Cormany's Landing was a popular recreation spot in the 1920s and 1930s. Swimming, boat rentals and a dance pavilion was the rage at the time. Cormay's Closed in 1940.