Enter the world of Disney's The Pirate Fairy! The movie release isn't until April 1st, but you can find The Pirate Fairy toys, clothing, books, and more in stores today!
The Pirate Fairy is an incredible movie with all your favorite Disney fairies from Pixie Hollow, plus a new fairy that you are going to fall in love with, Zarina! You'll love her and question her at the same time!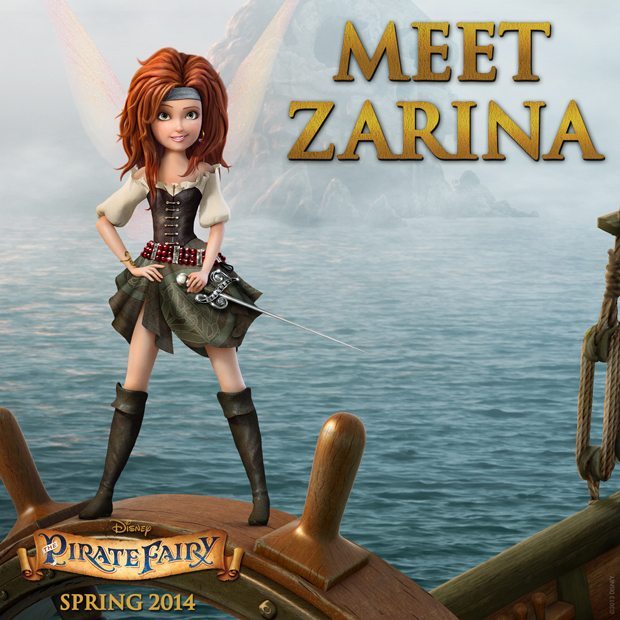 I had the amazing opportunity to visit DisneyToon Studios last month during an all expense paid trip to L.A. to learn about the upcoming home releases of three fantastic movies. I couldn't be more excited to share with you more about The Pirate Fairy, a review is coming soon. For now, let's talk about the incredibly fun line of products available in stores now!
During the trip, we enjoyed a luncheon at the outdoor zen garden where we got a sneak peak what Disney Consumer Products is offering for The Pirate Fairy. I hope this preview of The Pirate Fairy toys, clothing, books, and more will excite you about the upcoming April 1st release of the movie! It did me!
We all gasped at the beautiful collection. There are lovely costumes for dress up, plush toys, dolls of various sizes in their traditional fairy clothing as well as a new set based on what happens in the movie too, plus there is a collection of clothing and accessories for girls, teens, and adults.
The Pirate Fairy costumes for dress-up is going to be a must-have for any fan – and for sure the it-costume next Halloween. It is so beautifully designed. I really liked the collection for tweens, teens, and adults too. Disney Fairies are so popular for girls of all ages.
Disney Consumer Products is offering dolls of various sizes for the most fun.  The larger 9″ deluxe dolls pictured above cost $14.95 each. They are beautifully detailed from the faces to the intricate details of the clothing. My daughter loves here Zarina doll– and so do I.
Her red, flowing, curly hair is enough for even this red-head to be jealous of! The spark in her eye makes you wonder what she is up to and the clothing is gorgeous! My daughter can't get over how flexible the legs are, they are totally pose-able, more than any other doll she has.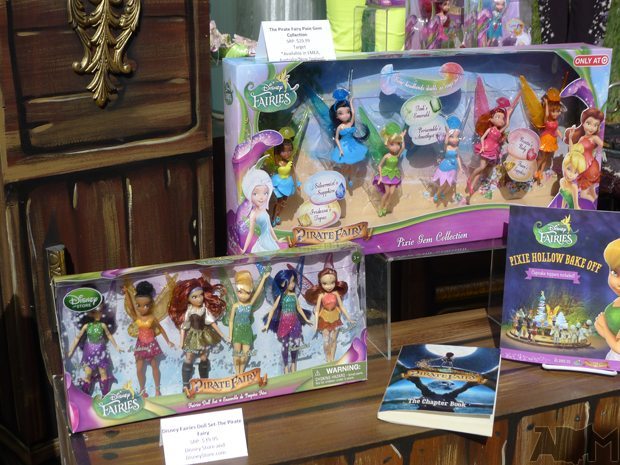 There are also smaller dolls that are perfect for doll-house play, priced at $39.95 for an entire set or available individually. Trust me, your daughter will want the entire 6 piece set with all the characters from The Pirate Fairy! Choose from the Pixie Gem Collection or the  Exclusive 5 Inch Doll 6-Pack Faries Doll Set– both sets feature Vidia, Iridessa, Larina, Tinker Bell, Silvermist & Rosetta in different clothing. This is a major part of the movie when the fairies switch talents and their clothing changes!
The plush dolls and Baby Croc are perfect for snuggling and for  younger children too.
Baby Croc will capture your heart from the first moment you star into his big eyes! He is super adorable, and so hard to imagine that he later swims around Neverland in Peter Pan! My daughter and son both think he is super adorable and fun to snuggle.
In our home, Disney Fairy Rosetta is even known to ride Baby Croc around the house! Although it didn't happen in the movie, she is very important to Baby Croc so their bond makes complete sense in our home too! The 13″ Baby Croc Plush
retails for only $14.95 – a sure hit for both girls and boys!
The Pirate Fairy books make reading fun! Choose from board books to Passport to Reading books! My baby nephew loved The Pirate Fairy: Wake Up, Croc!
board book I gave him. When kids like a book, they are more likely to read it. My daughter is in first grade and loves leveled reading books, The Pirate Fairy: Meet Zarina the Pirate Fairy (Passport to Reading Level 1)
looks just perfect for her reading level and a great introduction to Zarina before she sees the movie.
My kids have had so much fun with the fun Disney Consumer Products that I received during my trip. I know a shopping trip this weekend is in order for even more as we await the April 1st release date. You can also pre-order The Pirate Fairy on Amazon now!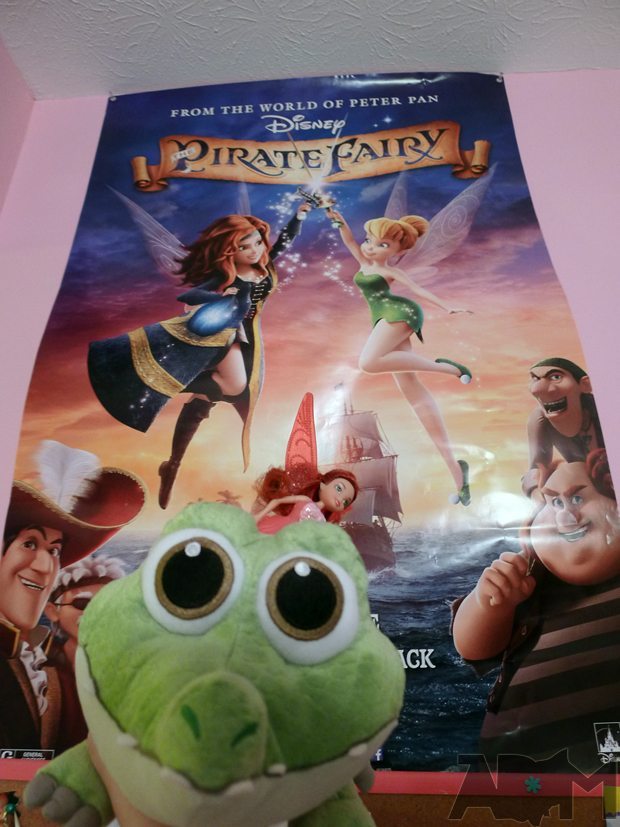 I hope you are as excited about the new adventure of Disney Fairies! The Pirate Fairy is a movie full of surprises and thrills, you won't want to miss it. Disney Consumer Products created an amazing assortment of products that bring the magic of this Disney movie to life. Bring that Disney magic home to your child today! Have fun shopping!
This was not a paid post. I received an all-expense paid trip to L.A. to visit Disney Studios and gifts. My own opinions were used based on my perceptions and experience.