Hale Farm & Village will be open a full month earlier to the general public this year.  You and your family can enjoy this outdoor living history museum starting in May 2012.  Not only is Hale Farm & Village a great learning experience as you are taken back in time to the mid-1800s to learn the life, crafts, and work of those living during that time, but it is also a lot of fun!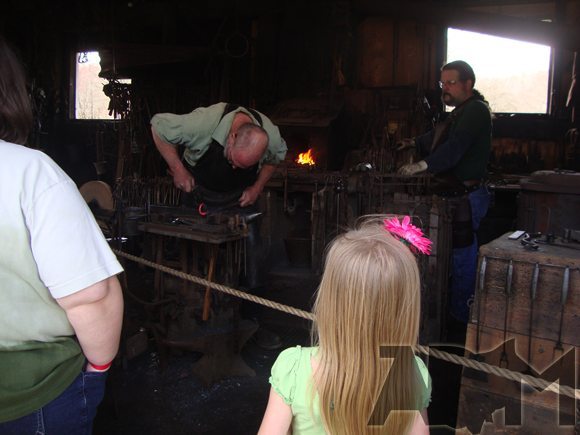 My family has enjoyed walking through the fictional village of Wheatfield various times during the year, in warm and cold weather. Every visit to Hale Farm & Village is a brand new experience as we interact with the in-character actors and actresses and we see new items and rooms on display throughout the homes and buildings.
My kids enjoy running around in the open space and checking out all of the farm animals as well.
Visit Hale Farm & Village in May
Put Hale Farm & Village on your schedule this May. They are open from 10am – 2pm. This is the perfect opportunity for moms' clubs and playgroups to take advantage of the new hours and warmer weather as well as families on the weekends and days off from school.
General admission:
WRHS Members Free
Adults & Seniors – $10.00
Children (age 3-12) – $5.00
Children 2 and under – Free
Active Military save 50% off general admission
Discount rates available for groups of 15 or more, contact halereservations@wrhs.org.
Special admission rates are available for handicapped/mentally challenged adults and children:
$6.00 for adults, $4.50 for children, $4.50 for chaperones.
Hale Farm & Village
2686 Oak Hill Road
PO Box 296
Bath, Ohio 44210
330-666-3711
1-877-HALEFARM
d