From our recent travels through the Cuyahoga Valley National Park we've come across an interesting set of structures. Not old, no, not amazing either, but unique on the landscape- and, curiously, linked with some interesting footprints in the mud along a nearby deer path.
Orientation
Some of the stick teepees were scrawny, but others were boisterously large!  All 7 stick structures are placed along an arc, about 100 to 150 feet apart from eachother, down a smooth hill into one of the stream valleys heading toward the Cuyahoga River.
Bear?
In all likelihood, this is probably a oddball shoe print, or maybe a deer with a shoe on.  But this track that was found in two places along a deer path about 50 feet from the first stick structure was kind of puzzling.  What do you think this is?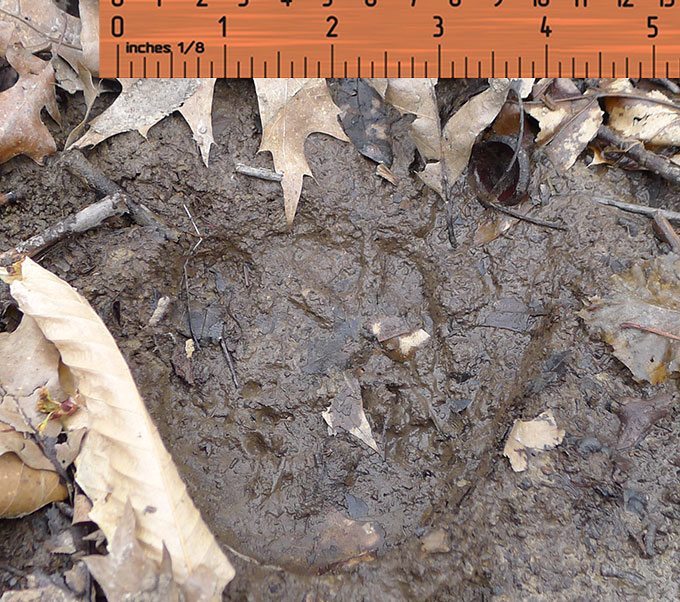 Below is a second track- about 100 feet from the first.  It was surrounded by deer prints- and was obviously pretty fresh!  I love a mystery!!!
The stick teepees themselves in the CVNP
The stick structures are likely man (or bear) made, and are made from the fallen tree limbs that would usually litter the ground around them.  A couple of them were hollow inside (enough to sit inside of) but most were solid- sometimes with a starter tree in the middle used as a base.
The forested hills of the CVNP can be dull… But these structures really light it up!!