Look no further than Wisconsin Cheese this Valentine's Day to make your Valentine melt!  Your love deserves the best, so give the gift of award-winning Wisconsin Cheese. It is a gift of good taste! Not all cheese is alike, Wisconsin Cheese is award-winning and the only state that requires a license to make cheese – they are the best of the best. So, no matter what brand you choose, always look for the Proudly Wisconsin Cheese™ badge when shopping.
This is a sponsored post.
Above, you'll see a hand-selected variety of Wisconsin Cheeses that was chosen based on the taste of both my husband and I. We were able to sample several types of cheese – wow, what a combination of flavors! This would be quite cheese board for a party, or take one or two out for nibbling with your sweetheart this Valentine's Day.
This Woodriver Chipotle Garlic Cheddar Gruyere is perfect if you like the savory and spicy flavor of Chipotle peppers. It is a semi-hard cheese that is delicious on its own but amazing melted on a sandwich, on fajitas and more.
My husband likes anything spicy, Hennings Hatch Pepper Cheddar has all the flavor of Hatch chili peppers but is mild enough in flavor that I enjoy it as well, it is a white cheddar blend – one of my family's favorite cheeses.
This Port Wine Pine River cheese spread is divinely smooth, flavorful, and very colorful for the holiday.  It is made with delicious Grade A aged Cheddar with sweet fruity port wine.
We also were able to sample their award-winning Hennings Colored Cheddar Cheese Curds. They are tasty alone but add to a hot bowl of chili and you'll have the creamiest, cheesiest bowl ever! Also delicious on pizza and in mac-and-cheese!
If you or your loved one likes both cheddar and Parmesan cheese, this Roth Balsamic BellaVitano is a beautiful combination of both bathed in the sweetness of Modena balsamic vinegar.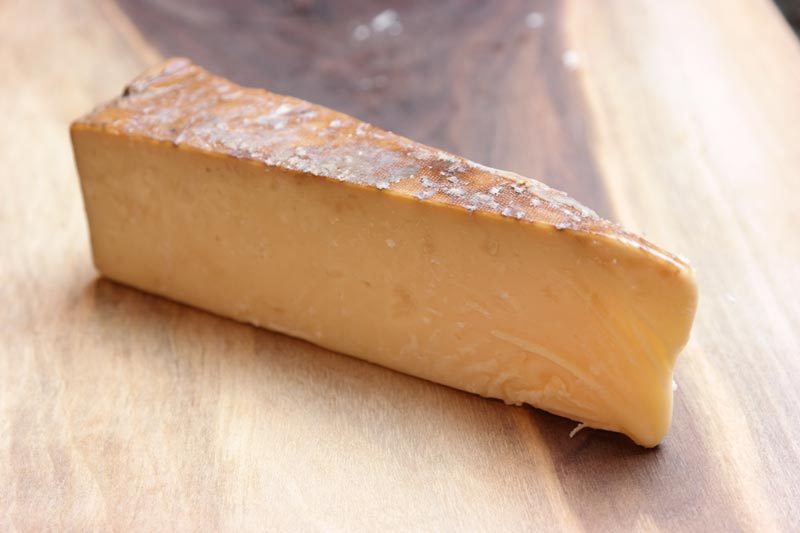 If you aren't sure what types of cheeses are best for your sweetheart, consider a variety with a Gift Box that are ready to ship and delight all of your loved ones.
Whether you buy online or at your local store, look for the Proudly Wisconsin Cheese™ badge when shopping.