I'm always on the look-out for new food trends as I enjoy experimenting in the kitchen.
A new trend among pastry chefs that adds color, flavor and texture to heighten pastries and desserts are crystallized herbs and flowers.
It is an innovative way to bring all natural freshness to any meal, dessert, or beverage. They also deliver a crispy texture to dishes, creating a whole new culinary experience.
Fresh Origins offers a growing line of fresh herbs and edible flowers that are hand-harvested at the peak of flavor and color. They combine the herbs and flowers with pure cane sugar to create all-natural flavorful crystals.

I received product to facilitate this post.
Crystallized Herbs and Flowers
Crystallized herbs and flowers from Fresh Origins add a finishing touch to any meal and even beverages.
I am still experimenting with the Herb Crystals that I received:
Herb Crystals® Basil
Flower Crystals® Fennel
Herb Crystals® Cilantro
They each smell and taste so fresh and flavorful! The texture surprised me since I've never had a crystallized herb before! They are lightly crunchy and crispy. Just look at how gorgeous they are – it's all natural with no added flavors or coloring!
The Basil Herb Crystals can go on anything that would be refreshed by the herb basil. For instance, toss it on salads (my favorite), fresh fruit, desserts, savory dishes, and even beverages. My favorite way on a fresh caprese salad! It adds a whole new level of freshness!
Below is a picture of Rolled heirloom tomato & herb-goat cheese rolls with Herb Crystals Basil. It looks amazing!
The following Lemon Basil Strawberry Mojito looks perfect for the Summer with a Herb Crystals Basil rim.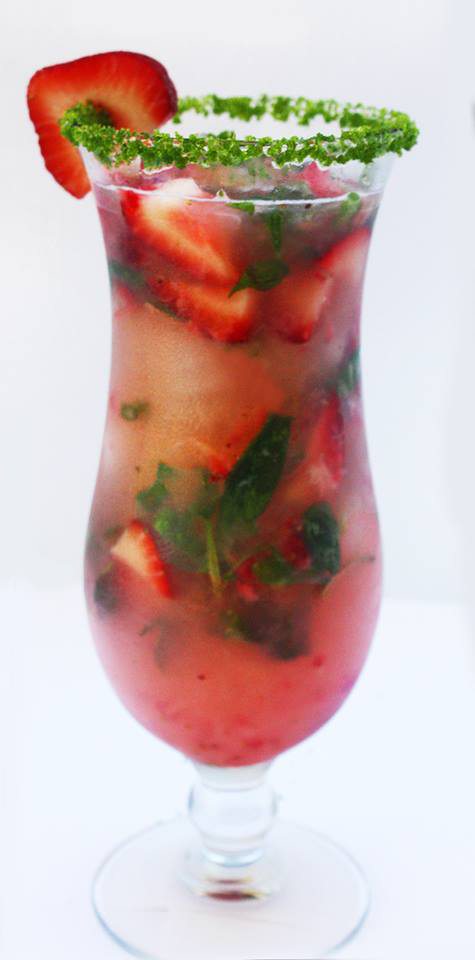 I don't cook much with fennel but wnated to give the Flower Crystals Fennel a try. This is a great addition to seafood like salmon and scallops. I think I'll try it on grilled salmon this week.
This Refreshing Summer Fruit Salad Plate looks amazing with Flower Crystals Fennel. I would enjoy serving this at a get together or evening dessert/snack for my family.
Who doesn't love the freshness of cilantro? I love it! It is hard to find during the Winter months, making the Herb Crystals® Cilantro even more perfect forthat time of year.
Even now with the warmer months, it is a great choice because it stays fresh in your cabinet for 6 months! I hate tossing out wilted cilantro because we never seem to finish it when it is fresh, unless we are making a huge batch of our famous (to us) salsa! The crystals would be delicious on dishes like my Lamb Barbacoa Nachos recipe or fish tacos too. It would also coordinate with seafood like shrimp, lobster, and crab.
Check out this Chili-Lime Shrimp, Mango Salsa, Cilantro Rice Recipe with Herb Crystals Cilantro!
Learn more and like Fresh Origins Microgreens on Facebook