Do you like introducing new authentic recipes from other parts of the world like I do? My family was recently introduced to Bauli Italian Specialties, the confectionery leader in Italy for 40 years. After a century, baker Ruggero Bauli's dream of entering the American marketplace as become a reality.  You can now find Bauli Italian foods including croissants and cakes at retailers nationwide.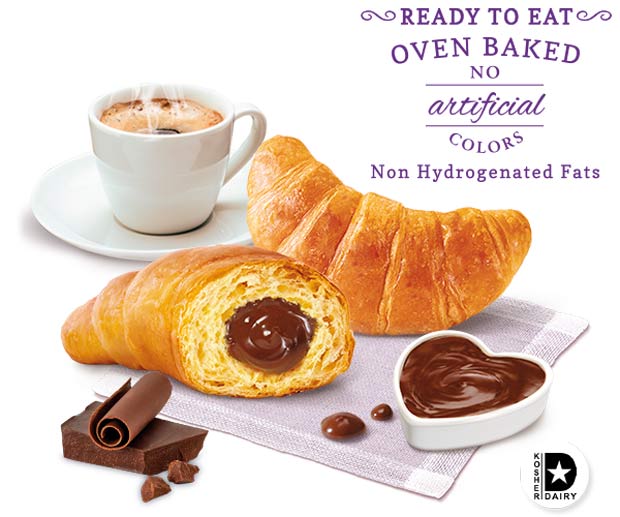 We received the Bauli Croissants, Mini Croissants, and Lemon Creme Pandoro Di Verona Cake to review for this post.  All Bauli recipes are all natural which means no preservatives, no artificial colors or flavors, and no genetically modified ingredients. What sets Bauli products a part from others is the long fermentation of dough using natural yeast. This results in an amazingly delicate and fresh texture and flavor.
We really enjoyed the croissants and mini croissants.  The croissants are perfect for breakfast, hearty afternoon snack, or even dessert in flavors of chocolate, vanilla custard, and cherry.

The Mini Croissants are the perfect size for a dessert any time of day – including after-school! They are such a fresh choice compared to other snacks I have served my family. My kids absolutely loved them. I was happy to send a few of the Mini Croissants with my kids for their school snack and lunch. The Mini Croissants come 6 per container, so they are easy to take on road trips, on a hike, or when you are out-and-about too. 
Get social with Bauli on Facebook and Twitter.
Find Bauli products at your local grocery store or buy online.