Ready to enjoy a tasty twist on the ultimate comfort food, meatloaf?  Nationally recognized on Food Network, the Cooking Channel, and ABCs the Chew and adored for more than 7 years by Chicagoans, The Meatloaf Bakery is ready to wow you with their Meatloaf Cupcakes.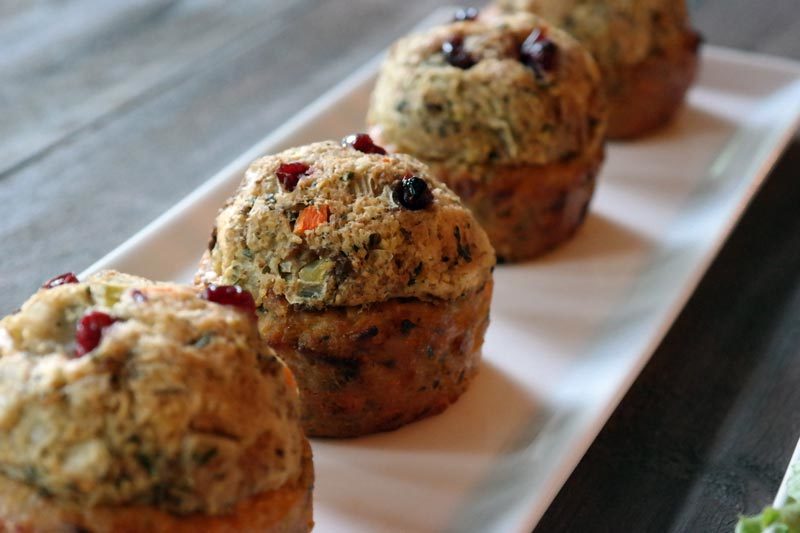 I received product to facilitate this post.
The Meatloaf Bakery offers several varieties of appetizer-size Loafies to enjoy at dinner or at your next party.
My family enjoys meatloaf but I don't think to make it very often. We were so excited to review the Meatloaf Bakery Loafies. They come shipped through the mail anywhere in the USA in boxes of six.

Choose from  several varieties.
The original Mother Loaf, which is a more traditional meatloaf of beef, pork, and veal that is topped with Yukon smashed potatoes.  This combination is the ultimate in comfort food, perfect for any time of year and any occasion.
The Herby Turkey Loaf offers a leaner recipe made with ground turkey and topped with fresh wheat and white bread stuffing.

There are also a couple recipes that aren't currently available including one made with fresh mozzarella cheese and sun-dried tomatoes and another recipe that is made with beef, bacon, cheddar, and onions.
We had the dining pleasure of trying the Herby Turkey Loaf for dinner. The flavor, texture, and consistency offers a delicious combination.  The meatloaf is perfectly seasoned with spices, garlic, red pepper, fresh herbs, and Parmesan cheese. For the top of 'cupcake' there is a fresh wheat and white bread stuffing.  My kids love stuffing but I don't make it often, normally just during the holidays. They really liked having the combination of meatloaf with stuffing all in one entree.

The meatloaf cupcakes are perfect for portion control for dinner. I served it alongside fresh salads and steamed broccoli for dinner.  It is also the perfect size for serving at dinner parties as an entree or hearty appetizer.
The Meatloaf Bakery also makes excellent gifts for friends and family any time of year. It would be a thoughtful gift to give to new moms and those that just got out of the hospital or recovering from surgery.  It allows the gift-receiver to enjoy the food when they need it most, on the busiest of nights.
Simply preheat your oven to 350° and bake straight out of the freezer – no need to thaw.
In about 25 minutes, you'll be able to enjoy deliciously moist and flavorful meatloaf cupcakes. Dinner and dinner parties have never been easier to host!
If you plan to give as a gift, either ship directly to their home or send a gift certificate.
Order Meatloaf Cupcakes
Order your Meatloaf Cupcakes on the Meatloaf Bakery website to be delivered to your door, anywhere in the U.S.A.