I'm not talking about the fountain of youth but you can be just sips away from a more youthful you with proven ingredients that fight aging. Using the power of collagen, Active Beauty works better than topical creams and provides more benefits to looking younger and feeling great with their 9-in-1 super collagen solution. Drink it cold, hot, in smoothies, and more – it is that easy!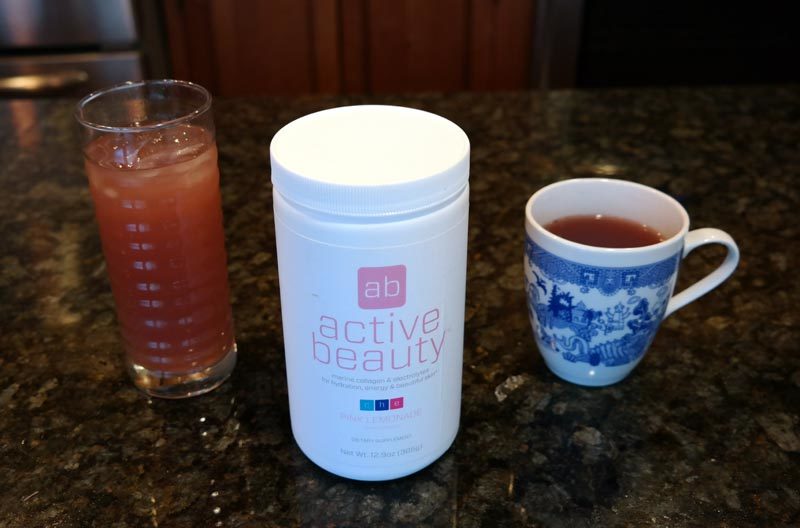 This is a sponsored post.
Active Beauty is a powerful combination of marine collagen peptides, super antioxidant Astaxanthin, protein, bamboo extract, amino acids, vitamin C, and electrolytes that fights aging, boosts immunity and more.  Simply mix into water, juice, smoothie, or protein shake.
Active Beauty for Youthful Skin. You can thank the superior Collagen in Active Beauty for slowing down the aging process of your skin. This solution is backed by science and clinically proven to enhance new skin production. The combination of Collagen with Marine Algae, Silica, and Vitamin C is effective in giving you more radiant and youthful skin. It makes your skin look good now and prevents premature aging.  Sipping away Active Beauty is better than applying a special anti-aging cream because it works for your whole body, not just where you apply the cream. For instance, have you ever seen an older woman with a good looking face but old-looking neck, chest, or hands? Active Beauty uses Marine collagen to plump the thickness of skin cells to fill out any wrinkles you have and prevent future ones – leaving your entire body looking younger.
Active Beauty for Athletes.  Speed up recovery and muscle soreness after an intense workout with Active Beauty. It will work to repair tissue while helping to prevent injury to ligaments and tendons.
Active Beauty for the Aging. When I say aging, that includes all of us but especially those of us heading over 40 and beyond. Active Beauty helps improve joint flexibility and is a natural anti-inflammatory – something everyone can benefit from – young and old, athletes and more!  It also helps promote bone health by strengthening bone density, another relevant concern for the aging. Active Beauty is also effective in reducing oxidative stress (imbalance of free radicals and antioxidants in the body) and memory loss that can help prevent Alzheimer's and cancer.
My experience with Active Beauty. I've tried it several ways and enjoy it most with hot water, as a hot drink in the morning. It is the first thing I consume every morning and it makes me feel like I'm ready to go for the day. It is easy to prepare and totally portable to take with me if I'm traveling.
I feel like my skin is moisturized and healthy and I feel good after using the product but I'm not sure if my joints and bone health are showing signs of improvement yet. I have started to notice that my fingernails are getting stronger and longer all of a sudden and I love it. I've also noticed that my hair is looking and feeling healthier too.  I normally drink it hot like tea if I have it in the morning or iced if I drink it later in the day. Either way, it tastes great.
I know and understand the science behind the ingredients so I know it is hard at work but may take time to see dramatic results. This product works from the inside out. It is an easy way to sip away to a more youthful you.
Give it a try. You can purchase Active Beauty on the Active Beauty website and on Amazon.com for $59.