Mabel's Labels has everything you need for your back to school labeling needs. You know your kid's teacher and coach are going to require everything to be labeled. You also know how easy it is for your kids stuff to end up in the school's lost and found. Give yourself a break by using Mabel's Label's Ultimate Back to School Combo this year!
Things I label
I love being prepared with Mabel's Labels. I know the teacher is going to ask for everything to be labeled and I'm ready! I label everything already anyway. With my kids going to friend's houses, church, sports, and more, I know they are less likely to loose something forever when their name it on it.
I just had the church secretary call last week because Elizabeth forgot her water bottle. If it wasn't labeled, it would have been in the lost and found, which I never remember to check! Plus, when kids go places with their toys, like Elijah's Bakugan case, I know they will come home with their toys, not their friends. This saves a lot of confusion and tiffs between kids too!
As you can see in the picture above, I label everything and that isn't 1/2 of it!
Mabels Labels LOL Skinny Minis
Skinny Minis are the perfect size for labeling anything imaginable . They come in quantity of 80 per sheet. They are dishwasher and laundry safe. I use them for things like water bottles, sippy cups, markers, my phone, glue sticks, school supplies, kids toys, bakugan cases, and more! They really do stand up to the rough use of kids too!
With Back to School supplies, backpacks, sports, club, etc coming up, you'll need the Mabels Labels! Teachers, coaches, day care centers, and even your local church require things to be labeled to keep your kids stuff together. Keep your kids stuff from lost and found this year with Mabels Labels Skinny Minis!
You can design your Skinny Minis the way you want with their new Label Out Loud (LOL) brand. Choose the color scheme that best suits your child. You have up to 20 characters so you can go with their first only, last only (like me), or first and last name.
Mabels Labels LOL Tagmates
Mabel's Labels LOL Tagmates  are perfect to peel n' stick to clothing tags. Your kids won't even notice them! Trust me, my son would let me know because he is super picky with tags. I even use tagmates directly on the clothes since so many don't come with tags anymore.
My son started soccer last week. Everything has to be labeled, I was so glad to have the new Back to School pack of Mabel's Labels, I didn't have to stress over it or pull out that nasty sharpie and ruin his new clothes. I labeled his shirt, socks, shin guards, and shoes. All were dirty so I couldn't take a picture but it's so nice to have an easy solution to labeling my kids stuff when it is required by the coach.
This summer, my son went to Safety Town where they learn about street safety. On bike day, everything had to be labeled, including the bike. I actually used Tagmates, although the Skinny Minis would have been a good choice too. I used an older version of Sticky Label from Mabels Labels for his helmet from my previous Mabel's Label's post.
I know that once school starts, I'll be labeling all of the new clothes, especially coats with the Tagmates.
Mabels Labels LOL Shoe Labels
Shoe labels are perfect for your kids tennis shoes, dress shoes, boots, cleats, and more! Never have shoes mixed up again or lose them to the lost and found!
I had to take a picture of these shoes side by side. I labeled my son's sandals at the beginning of summer. They  have been through quite a LOT of wear and tear, including several washing machine washes. Compare it next to the cleats that I just labeled with my new Shoe Labels. Exactly the same! They do not wear off, nor do they rub off onto your kids socks. Mabels Labels Shoe Labels are amazingly durable!
Mabel's Labels Mini Tags
Mabel's Label's Teeny Tags are the perfect size for smaller bags such as preschool bags, camera bags, pencil cases, lunch bags, etc. They also have a larger Bag Tags for items like book bags although I think these would work just as well!
Mable's Labels Back to School Labels
The Classic Back to School pack comes in 6 color choices.
Labels Features:
Sticky Labels are dishwasher and microwave safe
Tag Mates™ are washer and dryer safe
Shoe Labels and Teeny Tags™ are waterproof and UV resistant
Satisfaction guaranteed
Quantity in Back to School Pack:
50 Tag Mates™  (13/16″ x 3/8″) 21mm x 10mm
40 Skinny-Minis™ (1-1/2″ x 5/16″) 38mm x 8mm
16 Shoe Labels  (1-1/2″ x 1-1/2″) 38mm x 38mm
2 Teeny Tags™ (1.2" x 0.8") 3cm x 2cm
We've been using Mabel's Lables for 5 months now, we have not had 1 label rub off, wash off, wear off, or come off in any way. They are so convenient to have and super easy to use. I recommend you try Mabel's Labels Back to School Labels to save you a lot of time and hassle as you prepare your kids for back to school this year. This is a very popular package and is only offered until September 24th!
Buy Mabel's Labels Back to School Labels
Visit the Mabel's Labels website for the Ultimate Back to School Pack. Choose from Classic, Colourful (girly), or Black starting at $39.00.
Win Mabel's Labels Back to School Labels (Closed)
Updated: 8/27/10 Winner Announced: Congratulations, Shawna OBrien, entry #76. Thanks to all who entered to win! Head on over to Mabel's Labels to get your own labels and save so much time and hassle this school year!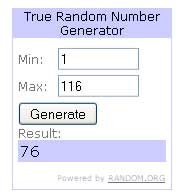 Mabel's Labels  has graciously offered a prize of a Classic Back to School Pack ($39).
ENTRY #1: You must visit the Mabel's Labels website and comment on another product you would like to buy.

---
EXTRA Entries
(do as many as you wish and leave a corresponding comment below)
Please be sure to do Entry #1 above or all extra entries do not qualify.
For 5 entries, blog about this giveaway on your website and link back to this article and to Mable's Labels website.
"Like" AkronOhioMoms.com on Facebook (posting a comment is appreciated but not required)
"Like" Mabel's Labels on Facebook (tell them AkronOhioMoms sent you,  appreciated but not required)
Follow AkronOhioMoms on twitter (posting a comment is appreciated but not required)
Follow Mabel's Labels on twitter
Tweet about this giveaway. You can Tweet once a day for an extra entry every day! You can copy and paste: Win Back to School Labels & Tags from Mabel's Labels http://www.AkronOhioMoms.com #contests #sweepstakes
For 3 entries, Stumble Upon this post with button on top of screen
Email your friends about this offer and cc me (cindy @akronohiomoms.com). (Earn 1 entry per person, Limit 5)
Become an AkronOhioMoms member by joining us with Google Friend Connect (on the right sidebar).
For 2 entries, comment on any Total House Remodel post and let me know which one(s).
For 2 entries, comment on any other non-contest post
Enter any other active contest and leave a comment on which one(s)
For complete contest rules, please see our Contest Statement and Blog Disclosure. If you ever have any questions on entering to win, just ask cindy@ akronohiomoms .com.
Contest ends at 11:59pm EST on August 23, 2010 when a winner will be drawn at random and announced the next day. When commenting, please include your email address (not visible to public). I will notify the winners and they will have 36 hours to respond!
This was not a paid post. My own opinions were used based on my perceptions and experience. Thank you to Mabel's Labels for the products for review and giveaway.