Winter seemed to come very early here in Ohio, then went mild but don't get use to it because The Old Farmer's Almanac predicts that this winter is going to be another arctic blast with above average snowfall! Even in the South, temperatures are going to be below normal.
Bundle up! And consider helping out your feathered friends this Winter. Birds use up most of their energy to stay warm during the extreme cold weather and they require additional nutrition. The problem is that natural seed sources are usually covered in snow or frozen.
If you have a bird feeder, keep it stocked this season with quality, high-fat high-energy seed. If you don't have a feeder, consider an Audubon Bird Feeder.
I received product to facilitate this post.
My family enjoys birdwatching, in fact, 40.5 million US households participate in backyard birdwatching. It is a great, unplugged activity for kids and adults alike. Get your kids involved with selecting the right seed, where to place the feeder(s), and filling the bird feeders up. My kids love helping.
You can attract different kinds of birds based on the seed and feeders you choose.
We filled the Auduborn Park Round Seed Feeder with Songbird & Cardinal Blend. This feeder is the perfect feeder for multiple birds at the same time. The birds love the sunflower seeds and safflower seeds.
We've had a great number of birds at our feeders.  Being at the edge of the Cuyahoga Valley National Park, we're blessed with forest birds.  On our list over the last couple of days have been a great number of species:
Carolina Chickadee
Tufted Tit Mouse
White Breasted Nuthatch
Blue Jay
Gold Finch
House Finch
Northern Cardinal
Dark Eyed Juncos (often called snow birds)
Morning Dove
Downy Wood Pecker
Red Bellied Wood Pecker
Various Sparrows
The Gold Finches really like this feeder and seed.
We sometimes get 4-8 Carolina Chickadees at the feeder at a time as well.
I like to put out multiple types of seed to attract even more birds. The Patio & Garden Specialty Blend is great for use on a patio because there are no shells or hulls, making it mess-free.
The birds love the Hulled Millet, Cracked Corn, Sunflower, and Peanut Pieces.
The Audubon Park Seed Tube Feeder is a great feeder for small-sized perching birds like the Gold Finches that flock to this feeder! There are 6 in this picture but even more were flying around, taking turns on this feeder when I snapped this picture. It's hard to get them all in the frame!
You can attract even more birds with suet. Both seed and non-seed eaters enjoy this high-energy treat of Rendered Beef Suet, Sunflower Seeds, Millet & Corn.
We often find wood peckers on the suet feeder like this Downy Wood Pecker. It was hard to get a clear image of this beautiful guy but we love when wood peckers come to visit our feeders.
As you can tell, we love backyard bird watching. My son and husband have even had luck in the last couple weeks having Carolina Chickadees land on their hands to eat. Now, that is good seed!!
On rare occasions in various seasons, we'll spot other birds, not all of which visit our feeders but I feel like the feeders and birds attract them.
Rose Breasted Grosbeak
Summer Tanager
Eastern Bluebird
Red Tailed Hawks
Pileated Wood Pecker
Baltimore Oriole
Carolina Wren
Turkey Vultures
Ruby Throated Hummingbirds
Wild Turkeys
and Robins
If you would like to attract birds to your back yard, check out these Top 5 Tips for Feeding Birds in Winter: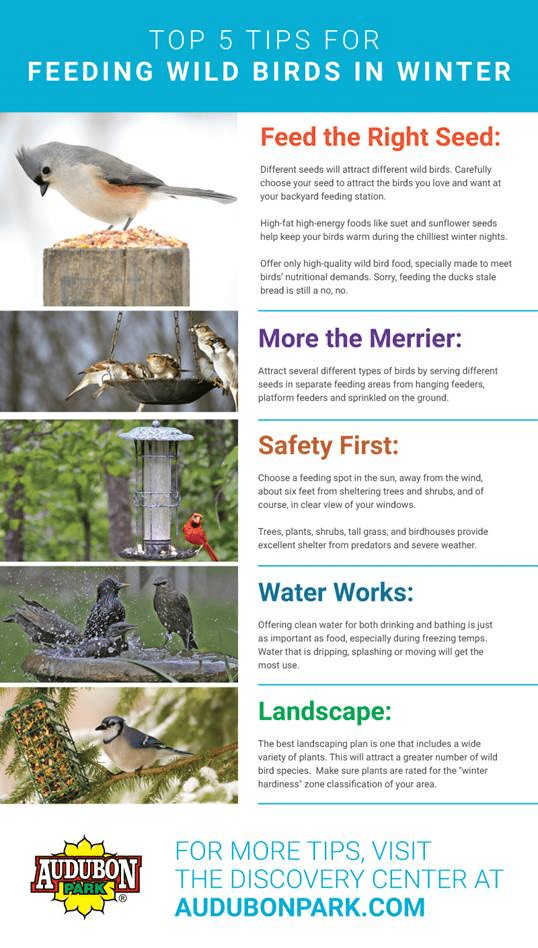 Give the Gift of Backyard Birdwatching
If you are looking for last minute Christmas gifts, consider giving the gift of backyard birdwatching. It is the perfect gift for any age – young and old.
You can purchase Audubon Park feeders and seed nationwide. Select the item you are interested in and enter your zip code for your nearest location. Locally in Akron, Ohio, you can find them at Walgreens, Dollar General, Save-A-Lot, and Market District. I found a beautiful assortment at the new Market District Giant Eagle in Cuyahoga Falls at the new Portage Crossings area.