One thing lately that I have learned in life is it pays to be bold. If you don't strive to be your best and stick up for what you believe in, then what's the point? When I was invited by Folgers to be one of their bold bloggers representing them at BlogHer, I was so thrilled. Folgers is a brand my family has enjoyed for years, even growing up my dad always had a fresh pot of coffee brewed.  Their bold flavor is enough to get me charged for the day, to go and be who I want and need to be for my family, myself, my blog, and business.
During BlogHer, I was in amazing company with the folks from Folgers, Cohn & Wolfe, Smucker's, and my fellow bold bloggers. I was sponsored by Folgers, who provided a promotional item in exchange for promoting #FolgersLounge. There were 5 of us chosen to represent Folgers at the conference, all with unique personalities and blogs. Below is a picture of Debra from A Frugal Friend, Joyce from Macaroni Kid, and Anna from Cookie Madness. Kristen from Our Ordinary Life was also a blog blogger.
We all have a couple things in common. #1 We love Folgers coffee. #2 We blog with boldness. Speaking of coffee. The #FolgersLounge was a coffee lover's paradise with fresh brewed coffee of all flavors available all day long! I especially enjoyed the Mocha Swirl and Black Silk varieties. The smooth, robust flavors kept me going throughout the BlogHer conference. Believe me, we all needed plenty of coffee with the late nights, early mornings, and hours upon hours on our feet every day!

While at BlogHer, I was able to meet some fantastic bloggers at the #FolgersLounge and beyond. They are moms like me who have a message they want to share with their audience. Many, like me, treat their blogs as a business that they invest plenty of time, research, money, and effort into. Like me, many are stay-at-home moms (or work-at-home moms) who utilize their marketing and social media skills to enable to them to both work and stay at home with their children. It was so inspiring to meet so many awesome bloggers while recharging their cell phones and enjoying a cup of coffee together.
As a bold blogger, I had the opportunity to hand out Bold Tickets to anyone that I saw doing something bold. This was an incredible experience as I was on the look-out for bold bloggers. One blogger that I met was sooooooo bold that she brought her 3 week old newborn with her to BlogHer! I could never imagine bringing a baby to a hectic conference like BlogHer but she did and was having a fantastic time! She was also thrilled to receive a Bold Ticket for her prize of Folgers coffee and a Keurig machine!
Another blogger that received one of my bold tickets went out of her way to help me. I was walking into the luncheon with a plate full of food, my purse, a large bag over my shoulder when I felt the strap of my bag slip off my shoulder. Within seconds, the can of soda that I had placed on top of the bag would have fallen and possibly exploded until this blogger got up from her chair and rushed to my assistance. There are such kind people in this world, aren't there? Her good deed didn't go unnoticed!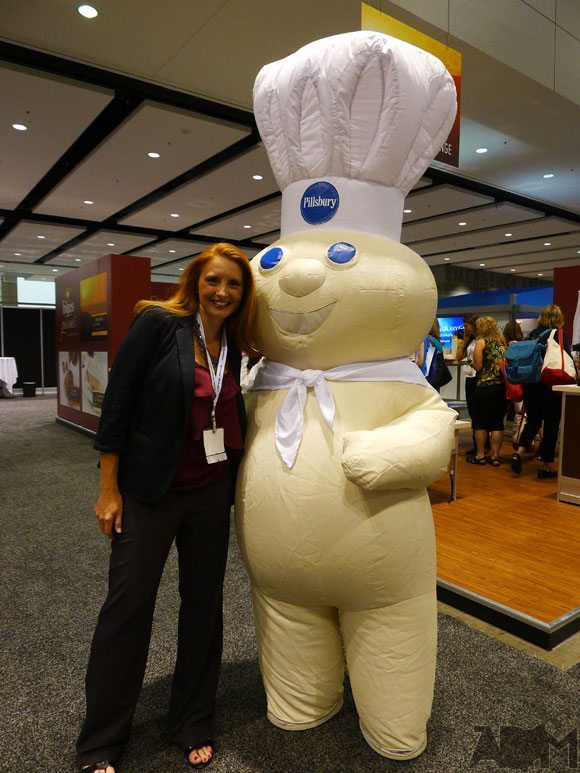 Working at the #FolgersLounge was a lot of fun. There was a great crew at the booth with the bold bloggers as well, serving up coffee L'il Donuts and offering help with recharging all the cell phones, tablets, and laptops that were brought in too.
It was such an honor and pleasure to be chosen as a bold blogger from Folgers.
Whether you enjoy Folgers Gourmet flavors such as hazelnut, coconut cream pie, caramel drizzle, and vanilla biscotti or the bold flavors of Black Silk coffee, Folgers can give you the recharge you need any time of day to be the best and most bold you.