Are you on the hunt for another method to help your family with everything from headaches to colds? I have always looked for natural methods to keep my family healthy and have tried a number of things. Recently I have been looking into essential oils, my friend Michelle guided me on what and how with doTERRA.
What Are Essential Oils and How Can They Be Used?
Essential Oils are oils that are distilled from the leaves, roots, stems, flowers or other parts of plants. doTERRA's essential oils can be used 3 different ways. They can be used aromatically, diffused into the air around you.  Oils can be used topically, or applied to your skin (for children under age 6 with a carrier oil.) And try to wrap your brain around this one, you can take some essential oil internally! Yes, you can take them in capsules or with water. 🙂
How Oils Have Helped My Family
This pregnancy I have struggled with horrendous heartburn, so bad that even medication barely helped. Michelle heard about how miserable I was and offered her help. She told me she had an oil she thought would help with my heartburn. I won't lie, I wasn't sure this "DigestZen" doTERRA blend would do much, I was wrong. When I started using it ( one drop rubbed below my sternum) it did help.. it helped so well that I was able to reduce taking medication.  A few times I have used the medication 1st and then remembered to use the oils. Most days I don't need the medication anymore. I have also started using lavender oil on both my boys feet before bed. Kiernan is now back to sleeping though the entire night and will ask for his feet oils. I could go on and on. doTERRA oils can be used for so much, We all got a stomach bug and it didn't last long once I started using the oils. I used them when I woke up sick in the middle of the night, I was able to go back to bed in less than an hour after oiling up! The boys skipped the throwing up stage thanks to oils!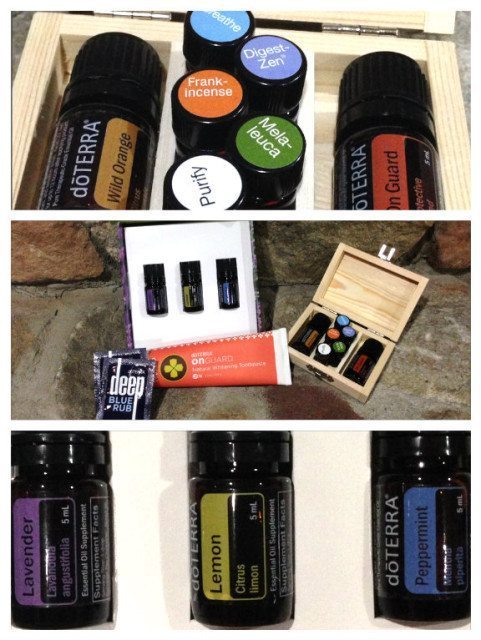 Why Michelle Uses Oils
When her son Makai was 4 months old, the doctors suggested putting him on medication for his reflux. It went against everything Michelle felt was right to do for him, but she was desperate to get some relief for him. She spent EVERY single night holding and rocking him for the first 4 months of his life. A close friend of hers sent her a sample of DigestZen (just 2 drops) mixed with FCO (fractionated coconut oil) in a roller bottle. She gave it a try. Within 4-5 days, she was able to take Makai off the medication and was only using the DigestZen on his tummy. He was no longer spitting up after every feeding, he was sleeping for 6-8 hours laying in his own bed, he was smiling and laughing and he was actually happy! She starting using essential oils on her whole family right away. Their lives have been changed forever with doTERRA essential oils. As a mother she feels it's so empowering to be able to care for her children naturally as a first line of defense. I agree.

Want To Try doTERRA?
Michelle can guide you with any questions you may have, She lives oils and loves them too. doTERRA also has care products. I tried their toothpaste and have enjoyed it. I look forward to trying more of their care products!  If you can give Michelle an idea of what problems you are having she can tell you which oils work and how to use them.
Win An Oil!
Michelle wants to share her love of oils with one of our lucky readers! One of you will get your choice of either a bottle of doTERRA Lavender oil (great for getting the kiddos to sleep.) or Peppermint Oil (I use this for fevers and headaches!). Enter to win below!
a Rafflecopter giveaway

This promotion is in no way sponsored, endorsed or administered by, or associated with, Facebook. In order to comply with the latest Facebook Promotion Guidelines (revised 5/11/11), the following statements are true:* Giveaway participants release Facebook from any responsibility whatsoever.* Giveaways on this blog are in no way sponsored, endorsed or administered by, or associated with, Facebook. * Giveaway participants are providing information to this blog and giveaway sponsors only; not to Facebook.
30 Day Winning Rule applies. For complete contest rules, please see our Contest Statement and Blog Disclosure. Contest ends at 11:59pm EST on March 3, 2015 when a winner will be drawn at random. I will notify the winners and they will have 36 hours to respond.