As parents, our number one job is to take care of our children. When disaster strikes, this job doesn't go away, it is intensified. Is your family prepared for an emergency? Fire? Flood? Flat Tire? Worse? There are many emergency preparedness systems available online that can confuse and even scare you to the point of putting emergency preparedness off for another day.
I was recently introduced to a company called Boltwell. They offer a new, modern, and fun approach to being prepared for an emergency. No camouflage or doom-and-gloom at all – just the tools you need to prepare your family for an emergency.
The fact is, we all should be prepared – it is our job as parents to ensure we have prepared to the best of our abilities to keep our families safe, even in an emergency.
Boltwell provides a variety of kits to choose from as well as add-on items to customize your needs.  They provide simple and true solutions to get your family prepared for the unexpected – without scaring you into huge, unaffordable kits and programs that will break your bank.
I am a bit of a prepper, so I was excited to review a B*10: Must-Haves Kit kit from Boltwell. In my kit, there are key items that everyone should have and could use in an emergency.
The B*10: Must-Haves Kit includes a sampling of all the essentials that every family needs. It has essentials for staying hydrated, bandaging a wound, starting a fire, listening to emergency broadcasts, and creating a temporary bathroom.
Nobody wants to think about it but going to a bathroom in an emergency situation is going to have to happen! Having a plan for such an essential human need is going to make everything better if you are in an emergency situation.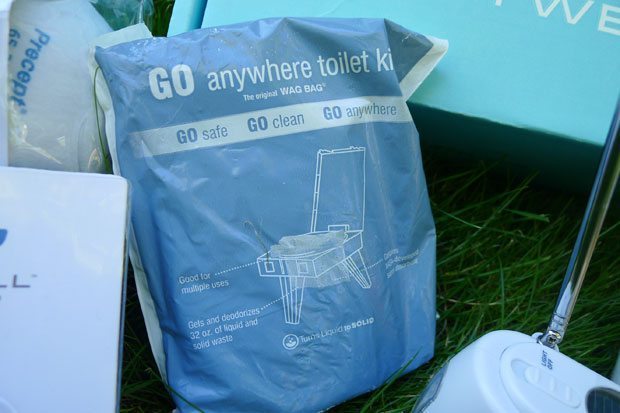 Who has hand-held radios anymore? I like that this includes a way to listen to any emergency braodcasts in the area as well as a weather radio.
I really like the first aid kit included in this kit. It is compact in the plastic pouch but once I opened it up, I was impressed at how many essential items are in the pouch! It's more than a few bandaids and first aid cream!
Boltwell is all about simplified solutions toward purposeful prepping to protect your family.
The above kit is less than $100, get started with this or a kit that fits your family's needs on Boltwell.com.