Now that the weather is warmer, we are finding ourselves outside more. Whether you are gardening, planting new trees, or camping, Orange Screw will make your life a little easier and secure. Orange Screw is the multi-purpose anchoring tool for summer. Orange Screw is popular with outdoors enthusiasts, sportsmen, pet owners, DIY fanatics, and pretty much anyone else. You can now safely secure just about anything wherever there's dirt, snow, mud or sand to screw it into.
I received product to facilitate this post.
What is Orange Screw?
Orange Screw is an innovative ground anchor that is unlike any other anchor you've tried. It comes packaged in a clear plastic sleeve that transforms into a T-grip to drive the Orange Screw into any type of soil condition with ease!
This Kickstarter backed and fulfilled product is made in the USA with 100% recycled materials and will never rust. It is durable in even the most extreme environments, soil types, and temperature extremes, it will surely stand up to Ohio weather too.
We just planted new trees in less than favorable ground. The ground was compact, root bound, and full of clay. It was a nightmare to dig the holes. Screwing in a ground anchor is usually a difficult challenge, especially in our yard but not with Orange Screw! It went right into the ground and is holding our new trees secure.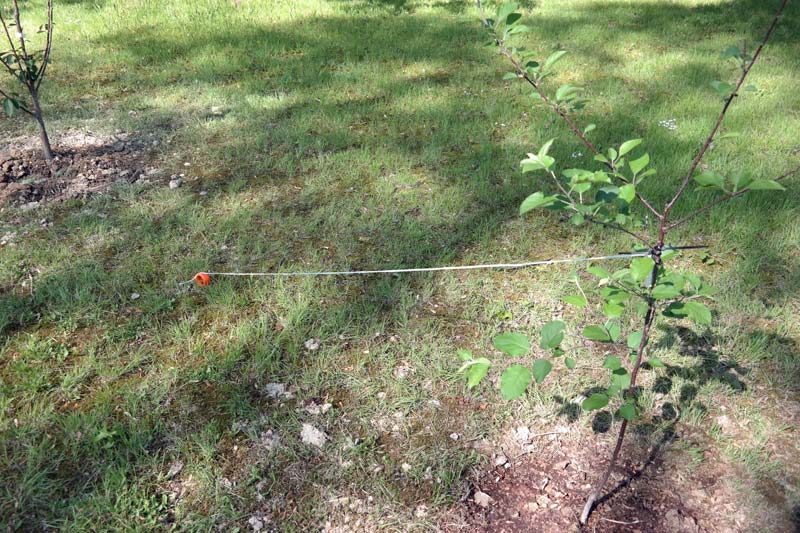 We plan to use Orange Screws while camping this summer too for securing our tent and tarps. My son is building a fort in the woods and wants an Orange Screw to secure a tarp that he is using for roof. Once we saw how effective Orange Screw was, we found countless uses.
During the testing of Orange Screw, this product was tested for many uses including rafting trips down the Grand Canyon, tethering pack animals on wilderness adventures, holding down shelters on windy beaches of the Pacific Northwest, and locking down tens in hostile weather. They really tested this product to be the ultimate ground anchor.
If you've ever had cheap ground anchors, you know that you get what you pay for. I suggest not wasting your money on products that will fail, not when you can purchase a reliable product that will stand the test of time.
You can purchase Orange Screw on Amazon.com.