There is power in prayer. It is a truth that both adults and children need to learn and remember, especially in times of trial. My kids learned to pray at a young age over meals and at bedtime. Teaching kids to reach out to God in hard time – and good – is something we as parents have the responsibility.
I received product to facilitate this post.
The Circle Maker for Kids by Mar Batterson
The Circle Maker for Kids by Mar Batterson is a beautifully illustrated book based on the Jewish legend of Honi the Rainmaker. This book teaches children all about the power of prayer in a story format that they can comprehend.
The story begins according to legend as the Israelites are giving up on their faith after a year-long drought.
They sought help from a rainmaker outside of Jerusalem as a final act of desperation. He drew a circle in the sand and prayed to God for rain. You can almost feel the relief and joy through the illustrations as the first drops of rain fell from the sky.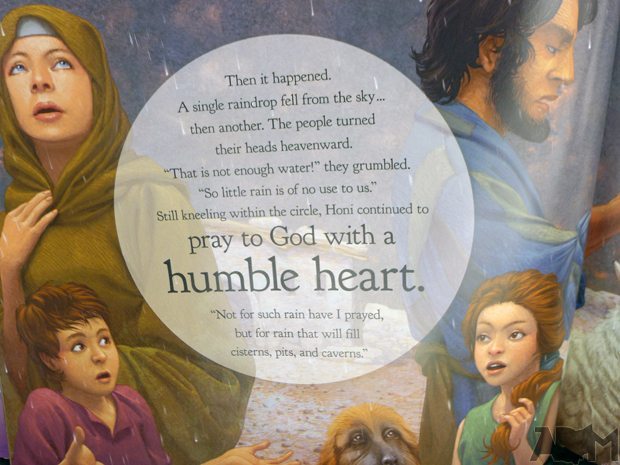 Even though the people were not thankful at first, in the end, they learned that just one prayer can change everything. My kids enjoy reading this book and it has opened up the opportunity to talk more about prayer and how it can change our own lives with things both big and small.

The Circle Maker for Kids is perfect for kids ages 4-7. There is also a very popular adult version as well: The Circle Maker: Praying Circles Around Your Biggest Dreams and Greatest Fears
.
This was not a paid post. My own opinions were used based on my perceptions and experience. Thank you to Zondervan who provided the product for review.