If you are looking for natural supplements to improve your life? Apteka Naturel are eco-friendly, natural supplements to support your healthy lifestyle. I recently received both SlimFit and Tranquility Naturel for this review and have had positive results.
Apteka Naturel is an online store that offers a variety of exotic supplements to aid in your healthy lifestyle.
Cardio Naturel uses Siberian tree extracts to support healthy heart function.
Apteka SlimFit uses 100% pure green coffee bean extract to support natural and healthy weight loss.
VariCare Naturel diomin extract from plants to maintain normal blood circulation to your legs – also helps with ugly leg veins.
Tranquility Naturel uses Zembrin as an anti-stress support for a natural mood enhancer while increasing energy, cognitive abiliti­es, improved mental focus and restful sleep.
Apteka Vision contains 16 vitamins and minerals to support ocular health.
Apteka SlimFit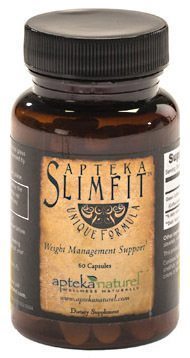 Apteka SlimFit utilizes 100% Pure Green Coffee Bean Extract to offer support in weight management – without the jitters that products with caffeine can give you. I've tried products in the past that mess me up with the amounts of caffeine. I could actually feel my chest tighten and heart race. This has not been the case with Apteka SlimFit. I've been using it for several weeks now and can feel the difference – in fact, I've lost 4 pounds without trying.
I was surprised at the weight loss because I've been the same weight for years. I didn't change anything in my diet or exercise and lost 4 pounds. That's pretty neat. However, the biggest difference that I noticed with Apteka SlimFit was my energy level. My husband also notices this when he uses this product! It contains less caffeine than a cup of coffee but really has helped me stay alert and not hit the 3pm wall that I normally do!  I take it just once a day about 1/2 hour before a meal. It's that easy.
Buy Apteka SlimFit for $21.95 on the Apteka website.
Tranquility Naturel
We all live stressful lives. Adding a product like Tranquility Naturel to our daily lives can help reduce the stress in our lives as well as support our moods, energy, and better sleep. It utilizes  Sceletium tortuosum to reduce stress and tension, promote calm, support a positive mood, and promote a general sense of well being.
I take just once a day and can feel the difference in my stress level. I use to get very stress over being on time to places, meeting deadlines, and a generally overwhelmed while balancing work, kids, cleaning, cooking, and home life. I seriously feel more calm and focused when using Tranquility Naturel. I don't let little things bother me anymore. I haven't felt any side effects of using this natural products.
Buy Tranquility Naturel for $49.95 on the Apteka website.
This was not a paid post. My own opinions were used based on my perceptions and experience. Thank you to Apteka Naturel who provided the products for review.