Get all the sound of a wired headphone with the freedom of wireless with the SOL REPUBLIC Tracks Air  headphones. The SOL REPUBLIC Tracks Air Wireless Headphones deliver rich, detailed sound wirelessly with a 150 feet range and over 15 hours of battery life.
I received product to facilitate this review.
I really like how the SOL REPUBLIC Tracks Air Wireless Headphones connects 2 devices simultaneously. I can watch a movie on my tablet or laptop, then take a hands-free phone call with the push of a button. Or, I can connect both my personal and work cell phones. You get the point. You can't do this with a pair of wired headphones!
These wireless headphones deliver an amazing 15 hours of continuous power. Every time you turn on the headphones, it tells you how many hours of battery life you have left, I like this because I'll never be surprised to have it die on me. Or, use the included cord for battery-free use.
Wireless gives you freedom.
You can roam your office or home up to 150 feet and still get the sound and quality. No more getting out of range when you step away from your desk! I wear them while cleaning my house, baking, cooking dinner, and gardening – even leaf-blowing this week!
The freedom is amazing and the sound quality is just as equally fantastic. Suddenly, chores seem less like chores when jamming to tunes.
On the right headphone, there are a few stream-lined control buttons. At the top is the power on/off. Below is a toggle volume. On the bottom is a multi-purpose button that allows you to play or pause sound, click to the next track or replay a track, and even answer a call.
Taking a call on the SOL REPUBLIC x Motorola – Tracks Air Wireless Headphones is easy. I like how the multi-purpose button on the right earphone answers the phone with a a simple push of the button. The inline microphone works great for hands-free calls. The count is good too with noise isolation.
SOL REPUBLIC does a great job on comfort with their headphones and the Tracks Air Wireless Headphones is big on comfort. The padded earpieces and cushioned headband keeps the headphones secure and comfortable for many hours of wear. Plus, the secure fit delivers excellent noise reduction. The headphones are light weight too.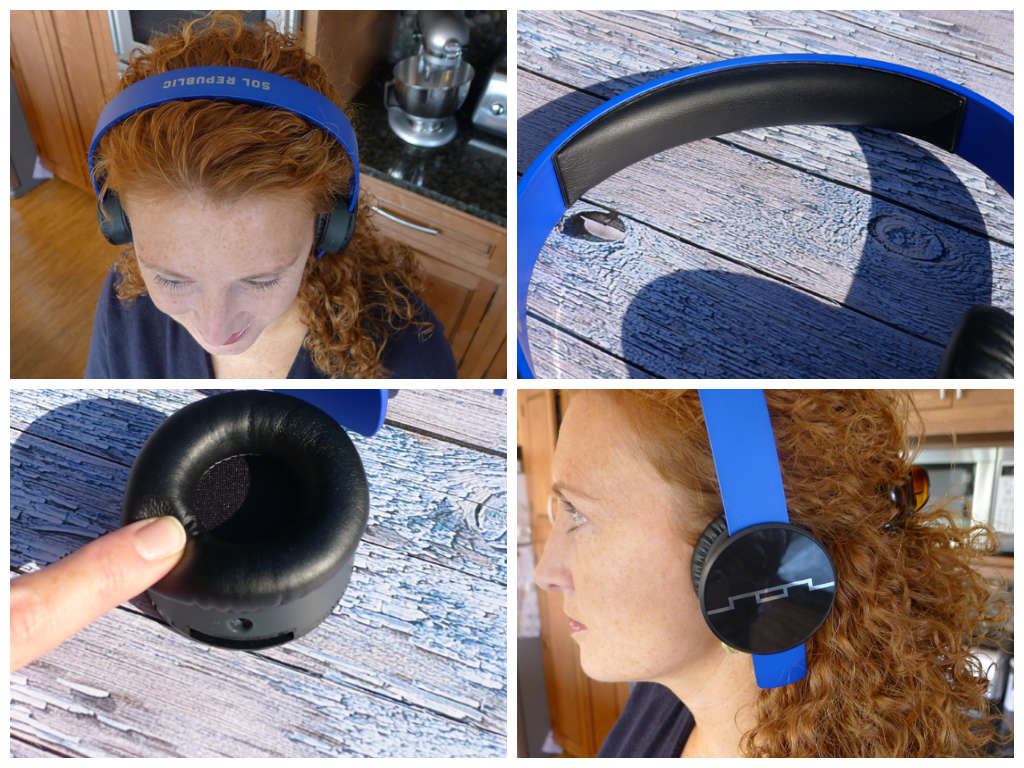 This is a well-made, great-sounding, feature-rich, and good-looking pair of wireless headphones. It makes a great gift for kids, teens, men, and women who love music and the freedom of wireless headphones for their electronics and smartphones.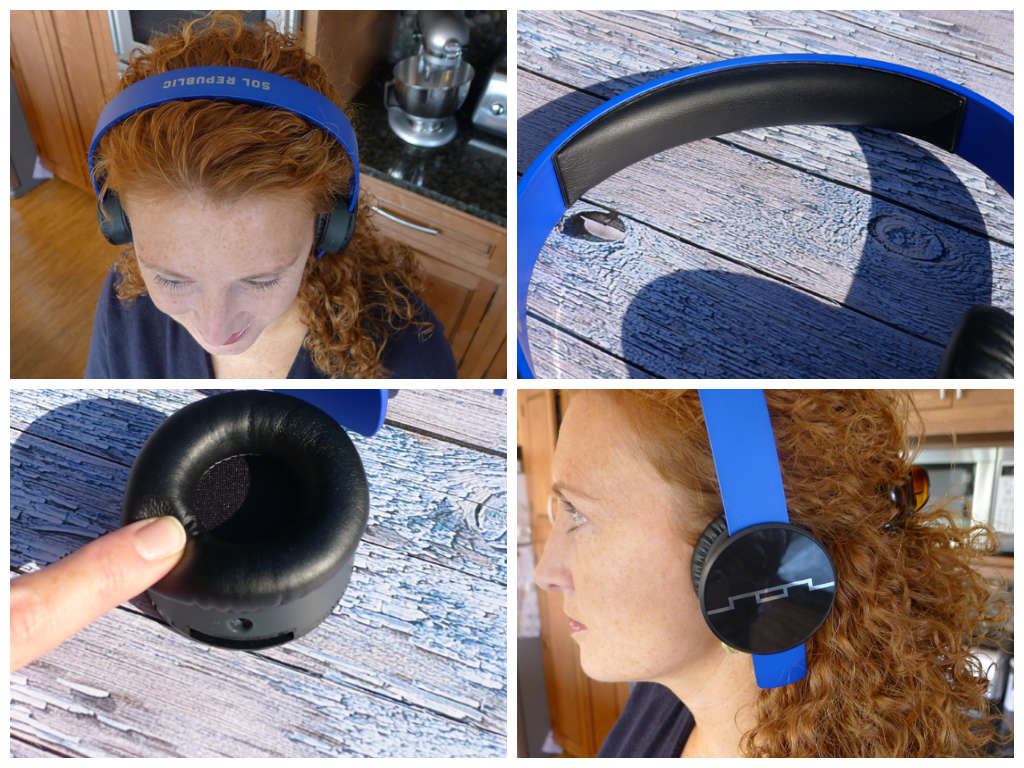 You can also mix and match the Tracks Air headbands with others to update your style and look anytime.
The SOL REPUBLIC x Motorola – Tracks Air Wireless Headphones are competitively priced at $199.99 online and at BestBuy.