With Labor Day here, it has brought on thoughts of my approaching "Labor Day". I can't believe it's already time to start thinking and planning to meet our little one. So I am putting together a list of great gifts for moms and their new babies. Some of these have even ended up in my bag for the hospital for our "Labor Day".
Staying Hydrated and Keeping Snacks Nearby
While some doctors don't let you eat while in labor, you will be hungry and thirsty afterward.  Also if you are nursing it is very important to make sure you are eating well and staying hydrated. Precido's Drink in a box and Snack in a box are perfect to stash in your hospital bag for use while you're away from home but they are also perfect to keep nearby during those nursing sessions.  With one handed operation, it makes life easy for the new mama!
Make pumping and bottle feeding easy from the start!
Two of my 3 children never took a bottle, we waited too long to introduce them and at the time nothing compared with nursing with mom. This time I have my hands a little fuller and would love to have my older children more engaged and able to feed their little sister too. Also then Daddy can do night time feedings. 😉 I'm hoping to use the Nanobebe Smooth Beginnings set. These bottles are made not only to be the most like mom they are also made to give you quick, warming without damaging nutrients! The set even comes with pump adapters so you can pump right into these amazing bottles.
Keeping Baby Dry and all cuddled up
After those baby baths, we are going to be wrapping our little lady up in one of E cloth's Luxury Hooded towels. These towels are super soft, help keep baby warm and wick moisture away 4 times faster than cotton towels. They are available in two sizes too!  After getting dry and a fresh diaper we can use our wonderful Lassig Heavenly soft swaddle blanket, made from 100% bamboo it just gets softer with each wash and is perfect for baby's delicate skin!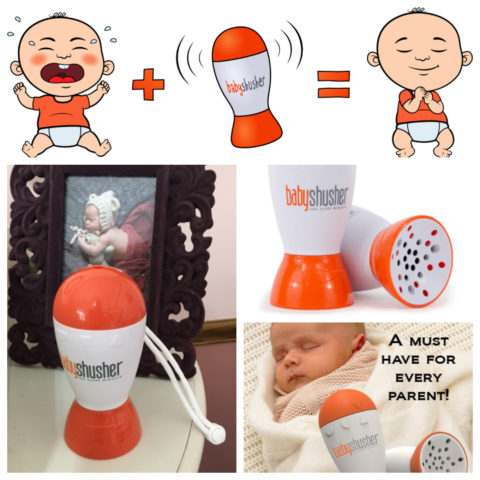 Getting Baby to sleep with ease
Do you rock your baby and constantly make a shushing sound? I do. And now I have a little extra help shushing! Our Baby Shusher Sound Machine is portable, it makes a rhythmic shushing sound for up to 30 minutes! It has volume control and can easily go every where the baby goes. 🙂 I think this is a life saver over the holidays as we visit family and go to holiday celebrations.
Baby's 1st Diaper Rash
When your baby is born they are perfect! But their first diaper rash… Isn't! Olen Cosmetics has come to the Bum Rescue with Baby Butz Cream. Baby Butz Cream is made with only 4 ingredients and is 100% Natural! $6.99 for  2oz and $12.99 for 4 oz jar. I have my changing table ready for her little booty!
Baby's First Toys
Somewhere at around 6 months, your baby will have a great grip and love to hold into toys. Haba's Clutching Butterfly toy is a great starting toy. It's made from food grade silicone and has different textures. Another favorite in our house is the Marcus & Marcus Brand! In addition to their awesome bath toys, they have these fun coordinating Teethers. I love that they are top rack dishwasher safe and mircowave/freezer safe.  My kids loved chilled teethers and I am hoping this baby will too!
These are great gifts to help out a new mom in your life and wonderful first baby gifts!