Kiernan is almost 3 years old and is my little helper. He wants to sign for my card at check out, carry my purse and so much more. He also has a strong desire to do anything his much older brother can do. He wants to be a big boy in every way. With Skip Hop he can but not as fast! 🙂
I received product to facilitate this post.
Skip Hop
Skip Hop is a globally recognized brand for their innovation, fantastic designs and high quality products. Their goals include wanting to be the leaders in safe baby products, so as parents we never have to worry when using Skip Hop Products. Skip Hop has your needs covered from you baby's room and toys to your toddler getting ready for preschool! In addition to making supreme products they also donate their products to a few organizations that support families and babies!
Like His Big Brother
Kelton is in 2nd grade and takes a backpack to school everyday. Kiernan loves to be just like Kelton and was incredibly excited to have a backpack of his own.  The Zoo Pack Gift Pack by Skip Hop is the perfect starter backpack for your toddler. The rugged material tells me it will last and the cute design make Kiernan happy every time he sees it.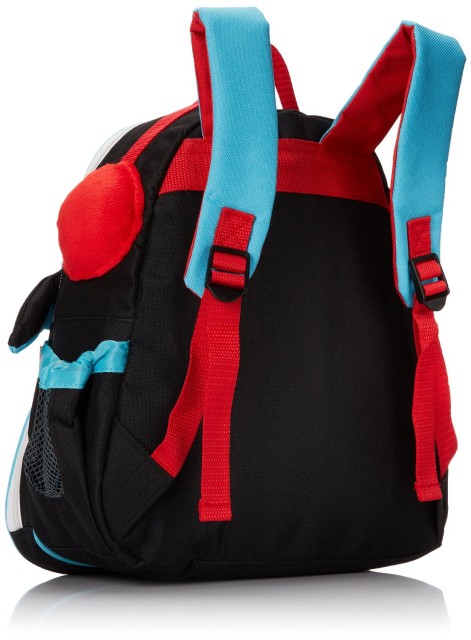 Useful to Mom
Kiernan is not yet fully toilet trained, He loves being able to carry his own diaper and wipes as well as a few toys or books. Now I get to enjoy a few short months of not carrying a diaper bag! There is a little tag on the inside where you can write your child's name, and the large pocket is plenty big enough for the basics.  The smaller front pouch is were I store a few snacks so when he gets the munchies I have something on hand. I know soon it will always be holding his mitten and hat. The side pocket has fit several different sized cups for us without any issue.  It has a bungee type strap to hold a cup or thermos securely in place!
Where to Buy
The Zoo Pack  Gift Pack also has a cute matching little stuffed buddy for your child.  The Zoo Pack Retails for $24.99, it can be purchased on Skip Hops website here,  on Amazon below, at ToysRus, Target and other Major retailers.