My husband and I are on completely different sleep schedules. He wakes up at least an hour or more before I do on a daily basis. For years I have been woken up when his alarm goes off every morning, so when Amplicom offered to let me try their TCL Vibe Digital Alarm Clock with dual alarms and a vibrating wristband, I was instantly intrigued!
I received product to facilitate this review.
Getting a Good Night's Sleep is Important to Your Health
Many of us know that when we get a good night's sleep, we perform better throughout the following day. Sleep is an extremely important part of our daily health as well as to weight loss and mental clarity. I am sure that many of us are on different sleep schedules than our partners. Getting our sleep interrupted can cause us not to get a full night's sleep, or to not get the best quality of sleep that we need.
Amplicom TCL Vibe Digital Clock makes it so that you can set 2 separate alarms, one can be directly linked to the vibrating wristband without the sound of an alarm so that whoever may be waking later will not be disturbed. Or, if you are an extremely deep sleeper you can opt to use both the vibration as well as the alarm. My husband likes to use the vibration so that I may sleep soundly and then I set my alarm without the vibration, simply using the sound of the alarm.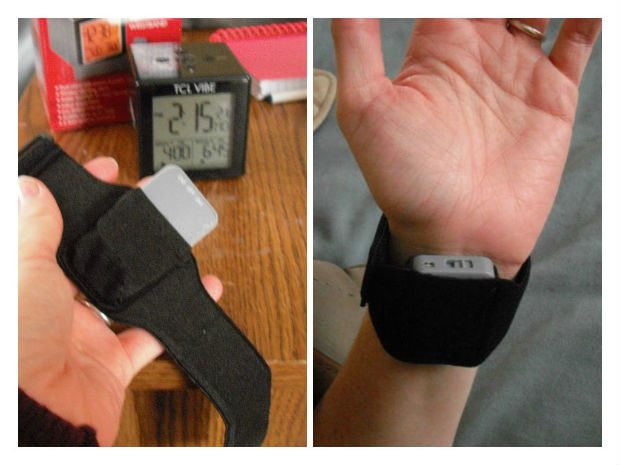 The clock has some great features beyond the dual alarm settings. It shows the current room temperature and has a light orange glow for anyone who may wake in the middle of the night and like to see what time it is. It is in no way a glaring bright light that would wake you up more than you already are. You can also set the date on your clock.  It's sleek design and easy set up directions make this clock something that is attractive on your bedside table without taking up too much space.
You can purchase your own TCL Vibe Digital Alarm Clock on Amazon for $49.99.
This is not a paid post. All opinions and views are my own. Thank you Amplicom for providing the product for this review.