Have you considered a Reverse Osmosis system? It's the best way to achieve clean water. I'm so excited to tell you about a brand new Countertop RO Water Purifier called Aquibear. It's the world's most convenient water purifier with Reverse Osmosis and available next month!
This is a sponsored post.
Aquibear is a countertop RO advanced filtration system that removes up to 99% of all contaminants (heavy metals, microplastics, Bacteria, Virus nitrates, Lead pesticides, Sulfates, Fluoride, Pharmaceuticals, Arsenic and much more…) from your tap water. We should all be drinking water, but the kind of water we drink is just as important! Since reviewing the Aquibear RO system, my family has been drinking more water than ever – it's so fresh, so clean and so quick to filter! No more waiting forever for subpar water! This system filters and fills up the attached pitcher in just minutes.
Check out Aquibear Countertop RO system in action:
So, one fill of this reservoir from my tap water will fill about 1-1/2 pitchers of water. It's quick and easy to fill by unattaching from the unit.
Simply fill to the max line. After it filters through completely, empty the remaining and fill again for the next batch of super fresh, clean RO water! Aquibear uses a 3-stage RO filtering system that cleans polluted water from old water pipes, heavy metals, microplastics, bacteria and virus from your water. Their filtrations come from global leaders in Hydranautics technology.  This gives you water that tastes good, smells good, and looks good. If you have chemical city water or nasty well water, you need Aquibear!
I've had filters in the past – nothing as amazing as this RO system. One thing I didn't like was that I couldn't pour the water while it was being filtered. It seemed like all we did was wait for water. Now, I can fill my cup or water bottle even while it is filtering – it's such a time saver. Plus, I can put my cup under and hit the 8 or 12 oz button and then come back to it when I'm ready for it. I can hit the MAX button to fill my water bottle or pitcher for lemonade or iced tea – I love that the spout it so high up so I can fill and use RO water for all our cold drinks! It is so convenient! Plus, I've had under-the-counter RO systems that were so expensive and the water would be used for things that weren't necessary – like dishes – because it was right at my sink. Now, I only use the RO water on our drinks – it makes so much more sense to have a countertop RO system!
Another amazing feature is that this countertop RO system dispenses reverse osmosis HOT water too! Now, I can get HOT water that is fresh and clean in 3 seconds – 3 seconds!! It's like an instant hot water tap but with RO!  It'll be used all the time this fall for hot chocolate and tea!

Reverse Osmosis for Aquatics
I recently learned that reverse osmosis provides the most ideal water conditions for both fish and aquatic plants.  My son is an aquatic enthusiast for both plants (aquatic and semi-aquatic) and fish. He was beyond excited when he learned that we have a RO system now – in fact, I could tell he thought I was pretty cool at this point when I said he could use it for his aquatics.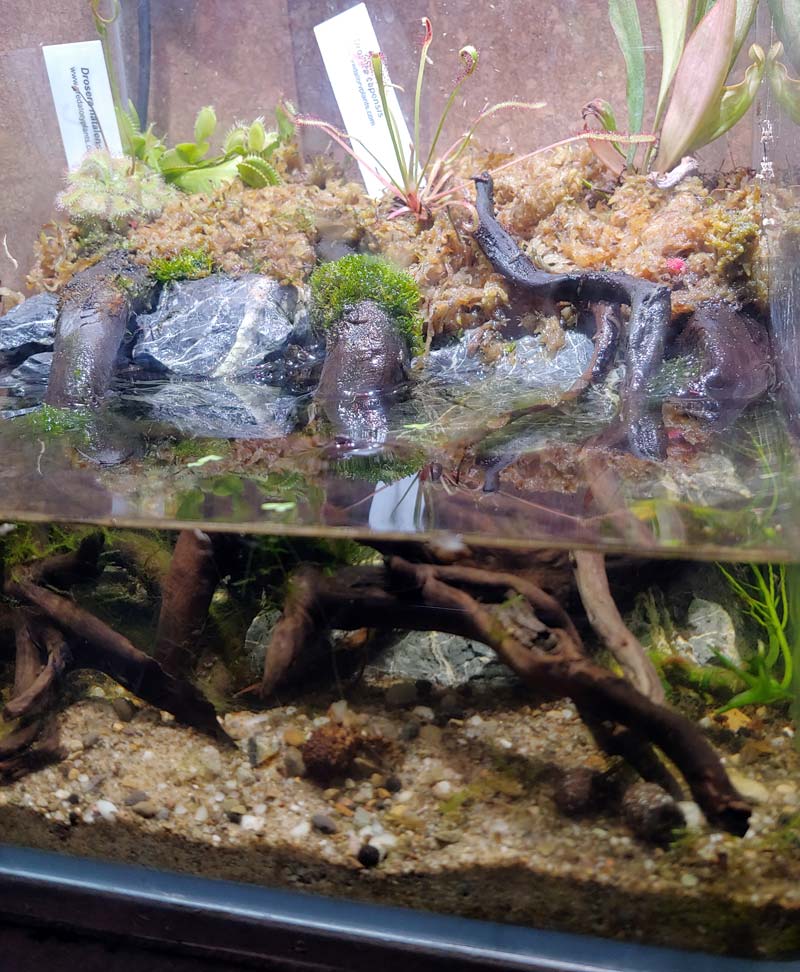 His aquarium above has the clearest water and the plants are thriving! It's amazing what good RO water can do for aquatic plants! He likes the convenience of the pitcher that can be taken from downstairs in the kitchen to his room for his water changes.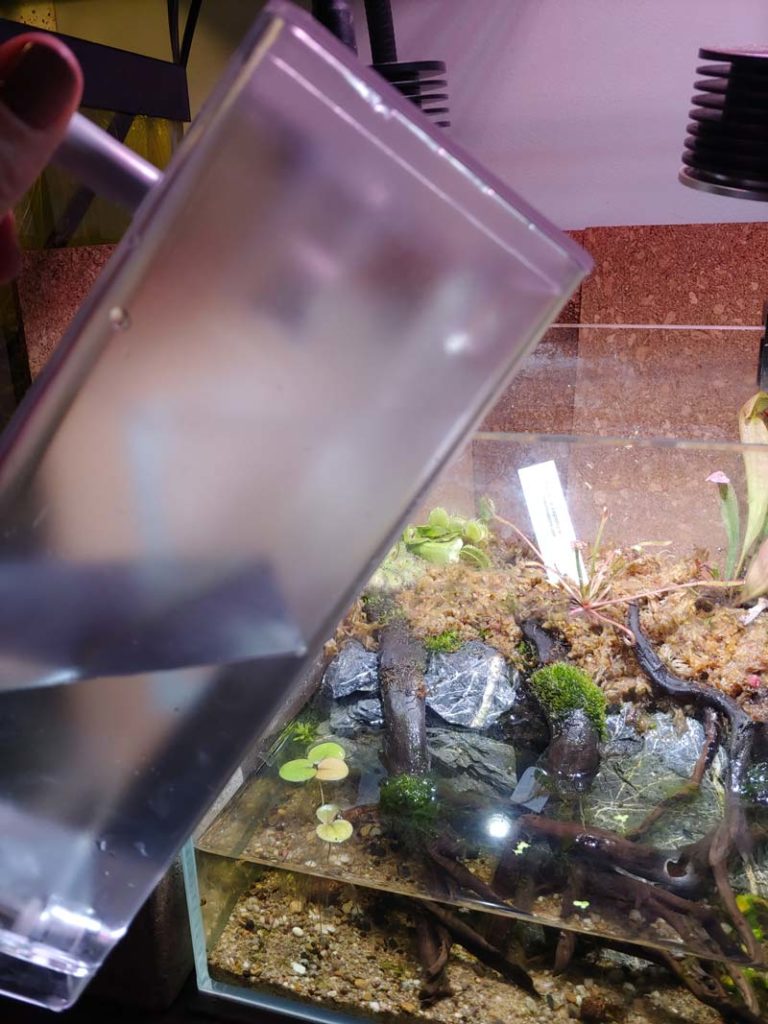 You can purchase your own Aquibear RO countertop system on their Indiegogo account for September shipment. Learn more about Aquibear on their website.