A new handbag can update any outfit and bring a smile to your face in an instant, especially when it releases your inner child like the Lotty Dotty tote bag.
This gorgeous faux leather tote bag showcases a screen-printed girl figure that is reminiscent of a paper-doll. You can even change the doll's clothes to coordinate with your look and mood! It makes a fun tote for fashionistas of all ages – fun for you and even your daughter for back-to-school.
I received product to facilitate this post.
The Lotty Dotty Tote Bag is just as fun and can be enjoyed by kids, teens, and adults alike. There isn't anything like it on the market, making it unique, fun, and fashion-forward.
The doll's clothing is designed by up-and-coming fashion designers from around the globe! There are several dolls to choose from with different color hair, so you can have a mini-me, if you'd like.
The tote bag is roomy for everything your child/teen needs for a study date or for moms to take for coffee with the girls.
I even carry my small laptop in it as it measures a generous 14″ x 15″. There is even a small secured pocket inside to hold smaller items.  You can even change the doll's clothes at any time.
I'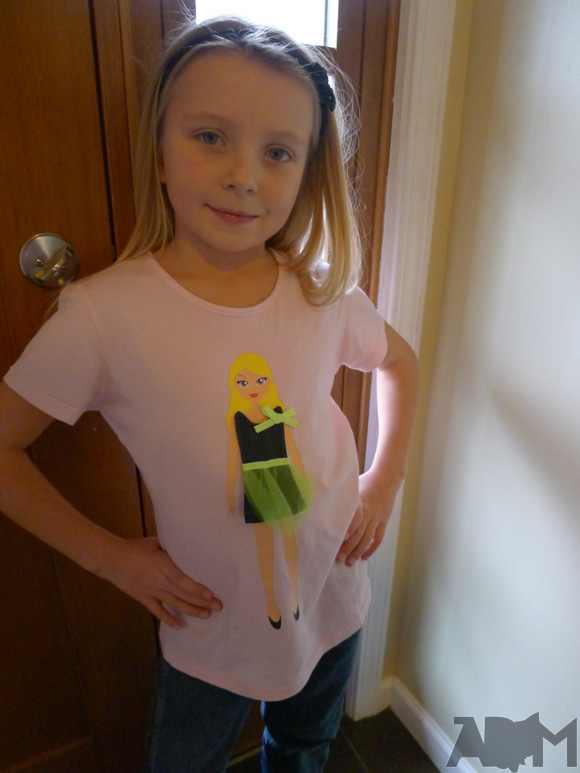 m really impressed by the Velcro-back outfits – they are super trendy.
The Velcro sticks every time, even after multiple washes!
Lotty Dotty has a whole line of clothing too with the doll with changeable clothing.
My daughter wears here Lotty Dotty shirt all the time and enjoys switching out her clothes – and the Velcro continues to stay secure.
You can even buy the Lotty Dotty Toe Bag, Shirts, and additional Lotty Dotty doll dresses to dress up your shirt on the Lotty Dotty website.
Like Lotty Dotty on Facebook
This was not a paid post. My own opinions were used based on my perceptions and experience. Thank you to Lotty Dotty who provided products for review.