Believe it or not, nectar mattress is among the most pleasant and comfortable mattress in the mattress industry today. It is one of the highly rated in mattress reviews and one of the most affordable in the market.
Nectar mattress is an excellent type of support mattress, which is perfect for sleepers with serious back problems. Simply speaking, it is one of the best and most excellent memory foam mattresses available in the market that costs under a thousand bucks.
This mattress is well-built, well-designed, and well-established with high-quality materials. For a little help, we will walk you through the reasons, advantages, and good points of the Nectar mattress and why it's a great buy. Read on!
Materials and Construction
Nectar mattress is the best choice if you're searching for an all-foam mattress that, for the most part, sleeps cooler compared to other memory foam mattresses. This twelve inches mattress is created from four layers and a one-inch thick cover, all made with airflow and cooling in mind.
Let us begin with the tencel cover that's removable and greatly breathable. The tencel covers are made with an aloe-based cooling material that's a one inch thick to promote moisture wicking. Additionally, it does an excellent job at regulating air circulation to absorb heat and keep you cool. The tencel cover is simple to clean. All you have to do is to take it off the mattress and wash it.
Nectar mattress is bed bug resistant and is OEKO-TEX certified to assure the materials are sheltered enough for use by children. As we've mentioned, there are four layers in the Nectar mattress.
The first layer is a comfort layer that's one-inch thick, formulated from gel memory foam that is quilted to bestow air circulation, loft, and excellently shape to your body. It also provides a luxurious and soft feel to keep you cool when sleeping. Aside from the one-inch comfort layer, a three inches thick layer of adaptive gel memory foam is also present to improve the body-conforming properties of the bed and add support and cushioning to pressure points and joints.
The next layer is the transition layer. It is made of Adaptive Hi-core Memory Foam that's 1.75 inches thick, providing the steady transition between the top comfort layers and the solid foundation of the bed. This layer will not sink in too far down into the mattress, and rather, you will feel comfortably cushioned and supported.
Lastly, the foundation layer is made of 5.25 inches thick, high-density foam. This layer strengthens or boosts the contouring layers of the Nectar mattress and act as a firm foundation.
Durability
Nectar Mattress offers a lifetime warranty to its users. With this warranty, Nectar is made to last. For the most part, a typical warranty in the mattress industry is at least ten years, with memory foam mattresses' lifespan being about seven years with normal use. Moreover, Nectar replaces the mattress with no charge if the impressions are at least one and a half inches.
Size and Weight
If you're taller than most people, then the length is a critical factor. Fortunately, the Nectar mattress isn't only available in typical sizes but also arrives in Cal King and Twin XL. The latter is ideal for taller people because it has the same height and width as the normal Twin size, but it has an additional five inches more. On the other hand, the Cal King is the longest among the typical sizes as it measures 84 inches long.
Temperature
Does this mattress sleep hot or cool? Well, according to some users, Nectar is excellent at preventing sweat and heat buildup during the night. In regulating heat and sweat buildup, air circulation is important, and that's what every layer of Nectar does, wicking heat and promoting airflow. The tencel cover and top comfort layers have an aloe-based cooling layer to wick heat. Also, it is designed to promote airflow all over the top layers of Nectar.
Off-gassing
Oftentimes fresh mattresses undergo an off-gassing process when unboxing. According to Nectar, any odors from their mattress does not come from chemicals; instead, it comes from being vacuum packed. These smells dissipate or are gone within twenty-four hours of opening the mattress.
Takeaway
Nectar mattress has a lot of good points and advantages to offer to its users. It is great in motion isolation and conforming, affordable, produces no noise when holding weight, free shipping, lifetime warranty, and 365-night sleep trial. Overall, this mattress can undoubtedly compete with other premium mattresses that cost more.
Nectar will be an excellent choice for people searching for a new mattress that is especially firm while still searching for support and comfort at an attainable price point. Also, the edge support of this mattress makes it a perfect option for couples or people sleeping with a partner. Read more nectar mattress reviews online to expand your knowledge about this mattress.
Author's Bio: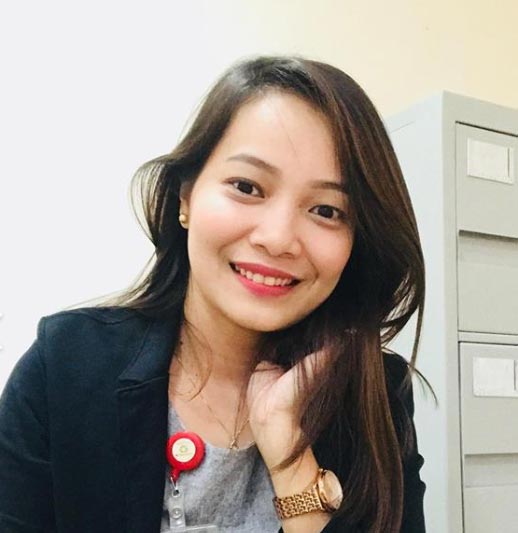 Analisse Weathers is a blogger and writer. She mainly writes about home improvement, home renovation, home repairs, and whatnot. Analisse loves to write these topics as she aspires to become an interior designer someday. In her spare time, she spends time with her family and friends.