Give dad something he'll actually use and love this Father's Day with a new tech gadget he'll use daily! Plugable has some innovative gifts that all tech-savvy and gamer dads will enjoy receiving as a gift this year.
This is a sponsored post.
For the Active Dad: Bluetooth Collar Headset
The Plugable Bluetooth Collar Headset is a great solution for active dads that want to stay connected while exercising, working, and at home. Dad can listen to his favorite music and podcasts, take and make calls without fumbling with phones & cords, and use voice-activated smartphone voice assistants.
Simply dad's life with this headset. He can use the built-in buttons on the headset to accept or reject phone calls, play and pause his favorite music and podcasts, turn volume up and down, skip tracks, power on and off, and even use his smartphone's voice assistant programs.
The audio is amazing for phone calls and music alike. You can even fine tune your listening experiences with integrated audio equalization.
The Plugable Bluetooth Collar Headset offers a very comfortable headset with a completely flexible base that will conform to your neck shape. It is very flexible made out of silicone and will keep shape for years. Weight only 40 grams, dad won't even remember he's wearing this headset.
The headset comes with 3 earbud sizes for the best fit. The attached earbuds fits inside the headset while not in use, it is magnetically attached for secure storage.
With a single charge this headset provides over 12 hours of use or 200 hours on standby. Simply charge using the USB port from anywhere.
You can purchase the Plugable Bluetooth Collar Headset for about $19.95 on Amazon.com – available with free prime shipping.
For the Tech-Savvy and Gaming Dad: Performance Mouse
The Plugable Performance Mouse is perfect for the tech-savvy and gaming dad would needs pixel-perfect accuracy and precision.
For the dad who may be into gaming and precision applications. This mouse is compatible with any device that can use a USB mouse, and provides comfortable ergonomics, DPI controls, and a quicker response time.
My husband is a graphic designer, he likes how precise the mouse is when working on detailed graphics. The PixArt sensor inside the mouse tracks even fine movements, up to 50g acceleration. Not only that, the response time is incredible, this mouse reports to your PC 1,000 X per second for the most accurate data. This comes in very handy for not only gaming but everyday office and personal use on the computer.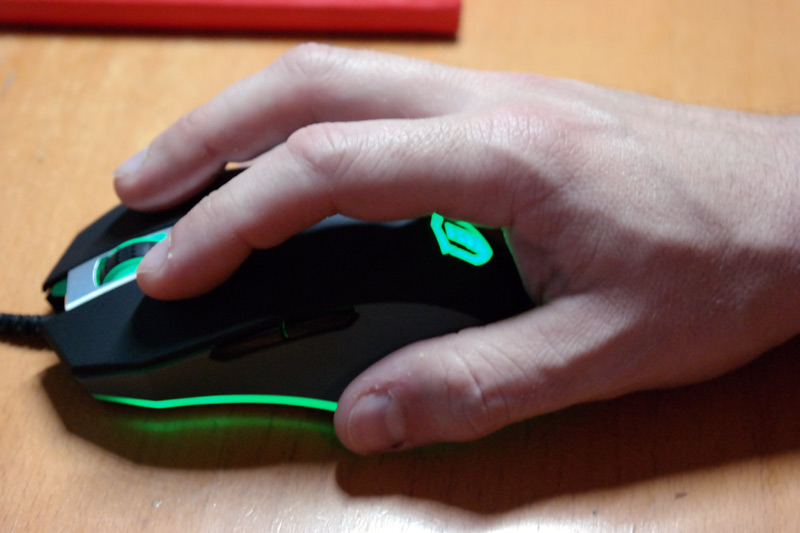 For the dad on his computer a lot – whether for work or gaming, he'll love the ergonomics of this mouse, it feels very comfortable,. The durable double shell design with two-tone soft touch coating supports hands of every size.
The DPI controls button conveniently located on top makes it easy to change the mouse speed and the mouse lights change color according to the speed of the mouse, making it easy to see the speed too.
My husband likes that is is corded because he doesn't have to fuss with changing dead batteries all the time from his cordless mouse.
Once you use the mouse, you'll really notice just how sub-par your previous mouse was! Your can purchase the Plugable Performance Mouse for about $25 on Amazon.com – available with free prime shipping.