Do you ever worry about protecting your phone?
I have an iPhone 5 and with two young kids I am always worried that something will happen to my phone.  I always wanted something not only to protect my phone but something that looked chic and professional.
The Snugg has many options for more then just phones. They have covers for tablets, smart phones, laptops and more.
The Snugg Pouch Case
The Snugg case that I selected was iPhone 5 leather Pouch Case in Baby Blue. This soft color is perfect for spring and summer!  I love that my phone is protected and it's fashionable.
I am very happy with the quality and like the style more then I expected. When my new case arrived it was snugg. They are made that way because they do stretch and by about 2-3 days of keeping my phone in the case all night it was no longer a struggle to pop my phone out.
Quality Materials
I love that even after continuous use it still holds my phone nice and snugg but has stretched just enough. The PU Leather is soft and has a pebbled texture.
It has a soft nu-buck interior so I know my screen wont get scratched up.
As an added bonus it has a card slot on one side. This is great when I am running out the door and don't want to carry a purse, I just slide my drivers license and primary charge/debt card in the slot and I am off.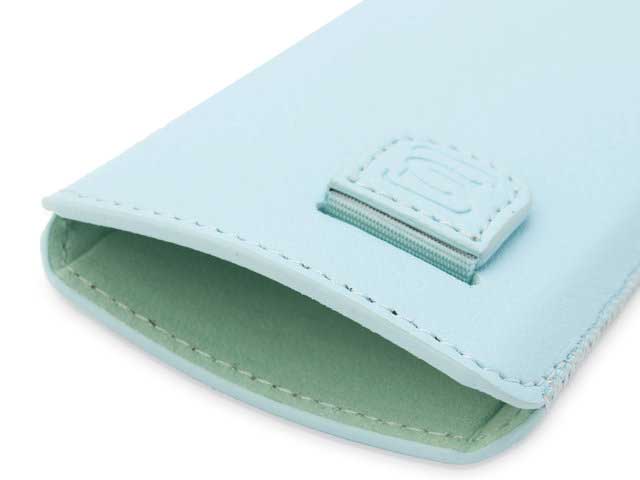 Durable Stitching
I was worried that maybe the side stitching would split, considering how hard it was to pull out my phone the first couple of days. No worries here, it has held strong and still is. Check out The Snugg's video here to see how easy it is to pop the phone out of the case.
Don't Have an Iphone?
Don't fret, The Snugg has covers for tablets, Ipads, Laptop hard shells and sleeve cases, Kindle covers, I pod cases and camera cases.  There are many color and style options too, so you are sure to find the right case for your needs.