One of our favorite activities in our home is playing with children's building blocks.  We have big cardboard blocks, plastic blocks, singing blocks, wooden blocks, and a variety of small brick blocks.  As my kids get older, so do their building styles. I just found a beautifully illustrated, wooden block set for kids ages 5 and up that I am delighted to share with you by Shure.
Shure ArchiQuest Wooden Building Blocks Review
Shure ArchiQuest wooden building blocks inspire real architecture creations as your child begins building with the beautifully illustrated pieces. Each wooden building block is covered in artwork on all sides in various themes including Pharaohs, Dragons, Pyramids, Empire, Kings, Castles, Czars, and more. Your child will be doing more than stacking blocks on top of others. With ArchiQuest, they will be manipulating blocks of varying sizes with blocks with designs that make the blocks necessary to be placed a certain way. ArchiQuest blocks may be one of the best kids educational toys on the market!
We were able to review the Kings and Castles: Medieval Europe, perfect for my son who likes to learn about medieval times and my daughter who thinks she is the Princess of the World.
This set includes 68 heirloom quality wooden blocks that are laminated with hand designed scenes from real medieval castles. All I can say is that the artwork is stunning and makes this wooden building blocks a gift to be treasured. I was so pleasantly surprised at the detail and artwork on all sides of each and every block.
Our first creation sits below in all its spender.  There are many different configurations, however it is a challenge to place the artwork the right way and to match blocks that have pairs. It is a 3-D puzzle of sorts that you can create over and over again.
With each block adorned with artwork, all sides of your castle creation will be beautiful and enjoyed.
The ArchiQuest wooden castle blocks also comes with a 46-page hardbound educational book.  My son dived right into this book, wanting to learn all about architecture and its rule in history. This book is full of great building ideas too so that you can mimic real historic architecture.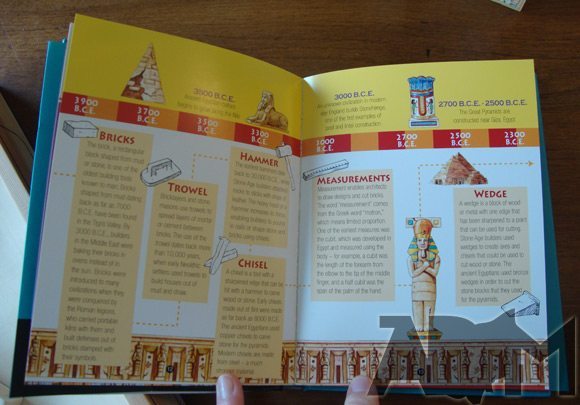 We are so delighted in the quality, design, and entertainment that the Shure ArchiQuest Wooden Building Blocks have given to our family. They are more than wooden blocks for kids or kids educational toys. ArchiQuest empowers your child to create real architecture and inspires kids to be creative and use their imaginations. This is a building system that will provide hours of fun for you and your family.
Buy Shure ArchiQuest Wooden Building Blocks
You can buy Shure ArchiQuest Wooden Building Blocks at retailers and museums nationwide as well as on Amazon.com.
This was not a paid post. My own opinions were used based on my perceptions and experience. Thank you to Shure who provided the product for review.