Does your Kitchen need a makeover? How about a FREE KitchenAid Rescue?! If so, you will want to enter to win the KitchenAid Rescue My Appliances Sweepstakes! Basically, you need to submit a photo of your old kitchen appliances for a chance to win a new suite of new appliances from  KitchenAid® (worth $7,000!!!), Service Live Credits toward remodeling (worth $1,000!!), and a phone consultation with Susan Serra, a kitchen design expert (worth $200)! Send in your ugly pictures for a chance to win $8, 200 in kitchen makeover prizes!!
How do you enter the KitchenAid Rescue My Appliances Sweepstakes?
Simply go to kitchenrescue.sweeply.com to enter your data and submit your photo. You can enter now through November 2, 2010. It is simple to enter to win, just submit your photo with a 300 character description.
What can you win with the KitchenAid Rescue My Appliances Sweepstakes?
$7,000 in KitchenAid appliances as seen below. Plus you win $1,000 toward remodeling and $200 for expert design help! I'm about to drool over the beautiful, shiny new kitchen appliances! I currently have a KitchenAid mixer that I love, love, love.
This dynamic combination gives you both exceptional precision and accuracy, and allows even baking across all racks so you'll achieve perfectly consistent results.
My current oven doesn't have a timer that works, a thermostat that works, and cooks very uneven. It's a surprise, I never know what I will get! ha
Our newest KitchenAid® French door bottom freezer refrigerator offers the most shelf space* and a full color LCD screen.
*Based on shelf area in external ice and water dispensing French door refrigerators without ice storage in the door.
My current refrigerator is so small that I cannot purchase much produce or I run out of room for a family of 4!
For a cleanup performance that's both powerful and quiet. So you can breathe a sigh of relief—and hear it. This dishwasher offers 25 percent better results than the competition.
In my previous home, I had a KitchenAid dishwasher and it was fantastic! I hated to leave it behind, it cleaned everything – every time! I've given up on my current dishwasher and wash by hand.

With convection cooking capabilities, this microwave oven offers more cooking options, better results, and less cook time than conventional microwaves.
I don't currently have a hood or exhaust fan in my kitchen and my microwave barely fits a dinner plate.
KitchenAid® provides a stylish way to store your favorite beverages close at hand. The undercounter beverage center combines the convenience of a refrigerator with the elegance of a wine cellar.
Yep, this would be nice!!!!!!
I entered to win the KitchenAid Rescue My Appliances Sweepstakes
Okay, I'm done drooling and whining about my current kitchen! If you have followed my blog at all, you know that I am one of 4 finalist in the Pillsbury Crescent Cook contest. If I win that contest, I will win $5,000 that will go towards the cabinets and relocation of my current kitchen. Currently, my home has no front door, the current kitchen is where the door will go. I need to re-route all of the plumbing and drains to the other side of the house. I really hope to win the Pillsbury MyCrescentWow contest. However, I have no plans for new appliances if we can begin the remodel. Lots and lots of IF's! lol
I would LOVE new appliances from KitchenAid. Mine are falling apart, the dishwasher hardly works and not even in the kitchen, it is in the utility room! This is my Kitchen that needs Rescued from Kitchen Aid: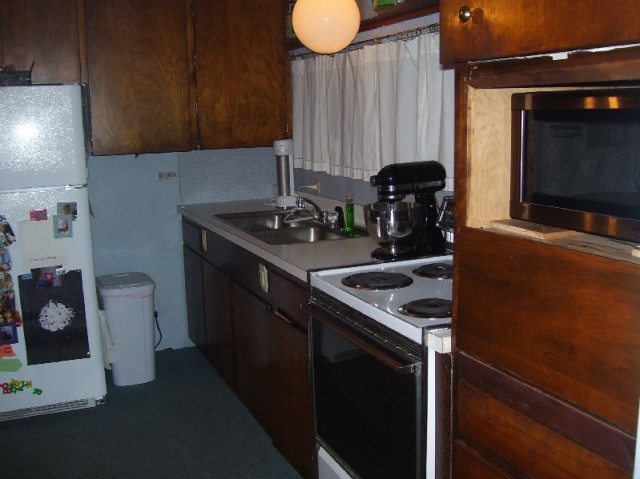 Vote and Win a KitchenAid Artisan® Series Tilt-Head Stand Mixer
KitchenAid has even more prizes to give away! Once the entries are submitted, you get to vote on your favorite kitchen to win between November 3rd and November 17th. One lucky voter will win a KitchenAid Artisan® Series Tilt-Head Stand Mixer!!
This was a paid post through Mom Bloggers Club member program.