My good friend Veronica invited our family to her house earlier this year.  It was a new home and it is absolutely gorgeous inside!  Veronica has written before for AOM.  Some say we look like sisters…
One thing that my entire family was envious of was their second floor sitting area with their television.  I was envious that downstairs was used as a living room, and upstairs was more kid and entertainment centric.
Not to be outdone, I brought the idea of that upstairs living area back to my not so new house.  We are blessed with a big upstairs, and 4 bedrooms.  We only ever really use the three, and the fourth one is so close to the stairs…. So…. DESTRUCTION!
Enjoy our handiwork!
Let's get rid of the main wall that runs against the hallway and overlooks the stairs!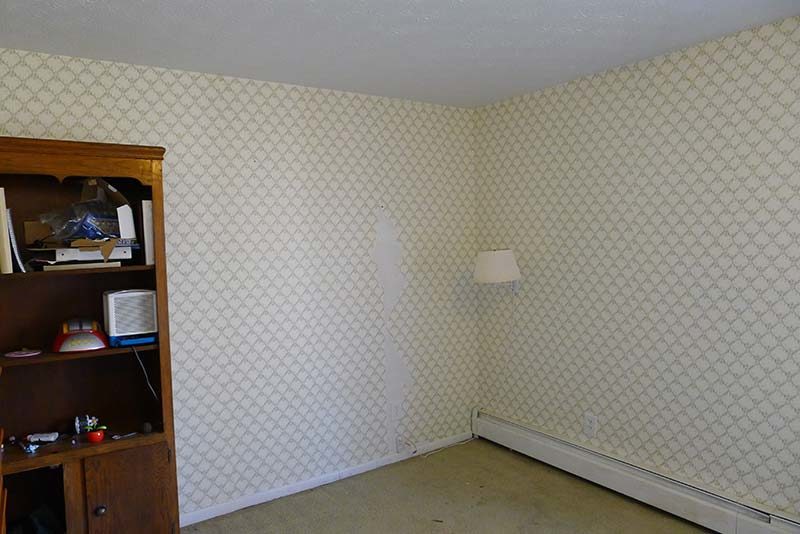 Seriously, the wall paper was not really, ok yes it was horrendous and old… I admit it.
Adding air conditioning to the house a few years ago, we had to run a duct through this room (above).  Not exactly FINISHED… ever…
Drywall breaks SO EASILY when you hit it with Steel… Just don't let go of the hammer.
So, Dad, what do we do with the wires?  Don't worry, we handled it properly:)
Wow so much more light in this hallway!!!  Who knew?  The whole concept is shaping up.
Follow along soon for two more posts  how we're bettering our home!