Our home was designed to reflect the Frank Lloyd Wright style, complete with the floating stairs. Before selling the house, the previous owner added a wood railing to make the stairs safer and easier to sell. However, for 50 years, our home had Frank Lloyd Wright floating stairs – with shag carpet! Although the look is interesting when done right, it is not practical for families with kids – or pets for that matter.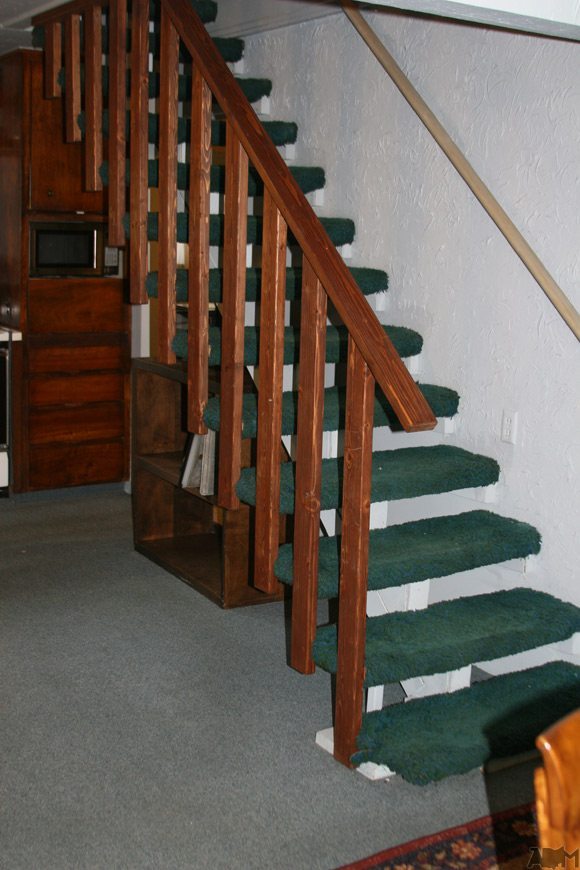 The railing was easy enough to remove, revealing the unique look of a Frank Lloyd Wright Floating Staircase.  Although not quite as glamorous as it sounds!
Next, the task was to remove the old shag carpet, easy right? Not in the least! It took my husband and I about 3 hours to remove the nasty, stubborn carpet. The carpet was nailed to the stairs, a zillion nails that didn't want to release their grip on the shag carpet!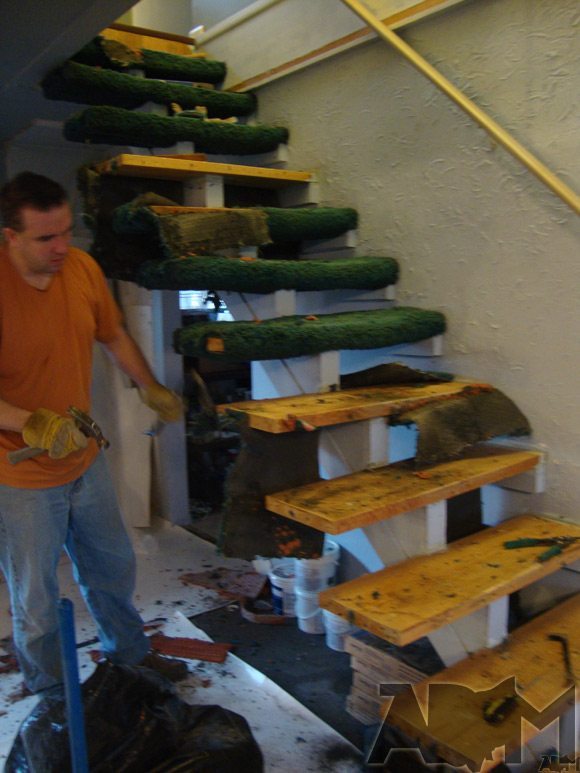 With hammers, crow bars, screw drivers, cats claws and determination, we removed the carpet. Honestly, I think I only was able to remove a total of 3 or 4 steps worth while my husband did the rest. It wasn't as if I wasn't trying, it was just hard work. You wouldn't think it would be, but that is how it is with DIY home remodeling, you never know what you'll find or how long it will take!
Next, we will be building a wall to close in this section of what will become the foyer. We will add backs to the stairs making it's era of Frank Lloyd Wright wanna-be over. I'll be happy to have an enclosed staircase, although done right, I think a floating staircase would be super cool.