As summer rolls in, my family and I have one thing in our sights – our much-awaited annual trip to Put-in-Bay. This has been a beloved tradition since my kids were tiny, and every year, we look forward to the island vibes, just a couple hours from Akron.🏖️🌴
Imagine waking up to a breathtaking Lake Erie sunrise, embarking on nature trails during the day, and enjoying music festivals by night – all without leaving Ohio! Put-in-Bay offers a tropical escape without the hefty travel price tag, and it's just a quick ferry ride away on the new Miller Ferry, the Mary Ann Market. 🚢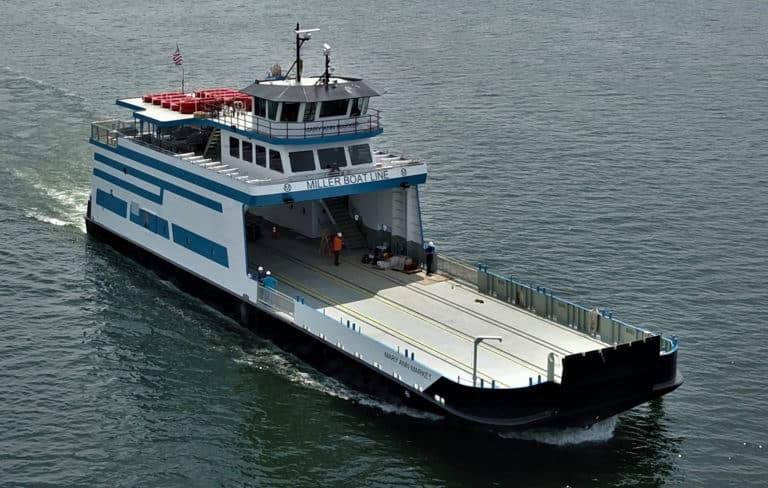 Christened in honor of the late matriarch of the Market family, Mary Ann Market is a brand-new passenger/vehicle ferry. Launched in 2022, this 140-foot marvel can transport up to 600 passengers and 26 vehicles. It's a charming voyage across Lake Erie to Put-in-Bay, the perfect prelude to your island adventure and the highlight of our trip every year!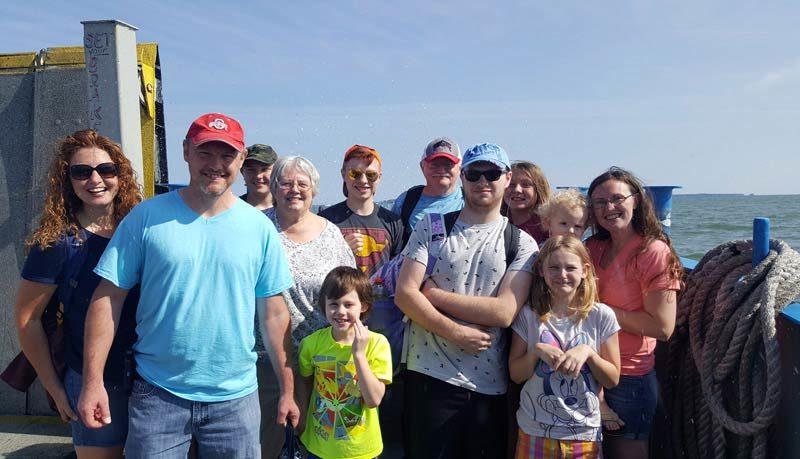 Planning a day trip? Perfect. Wanting to indulge in a few days of island retreat? Even better. Put-in-Bay has something for everyone. For the nature lovers, explore the lush Nature Preserves and follow the Lake Erie Water Trails. Check out all my Put-in-Bay travel guides for reviews on what to see and do with kids of all ages and families of all sizes. Here is a map to show you the hot spots of Middle Bass Island – Put-in-Bay.
For the music enthusiasts, groove to the tunes at the Middle Bass Island Music Festival. For a family-friendly event that promises a bundle of fun (and is absolutely free), mark your calendars for the Pyrate Festival. The kids always have a blast, and hey, who doesn't love a good pirate adventure? 🏴‍☠️
One of our summer highlights is Island Green Week on August 5-12,2023. This eco-friendly event includes a Stargazing Cruise (an absolute favorite for my little astronomers), Golf Cart Ramble, Garden Tours, and History Tours. We also love the Middle Bass Island Poker Kayak Day – it's an adventurous twist to your typical poker night. 🌟🚴🌼🚣‍♀️

If you're a fan of vintage cars, don't miss the Vintage Sports Car Racing event this Fall. 🚗🎶🌿
I could talk about Put-in-Bay all day and have posted my Put-in-Bay travel guides! You have experience it for yourself to really understand. Plan your Put-in-Bay adventure now and make unforgettable summer memories with your family. Trust me; you won't regret it. Get your Miller Ferry tickets now to Put-in-Bay. Check ou the water trails and ferry ports below.
See you on the island, and remember – an Akron summer isn't complete without some Island time!