I hate to throw anything "good" away, even if it is slightly broken. As long as I don't become a hoarder and either recycle or repurpose the items, I think this is a good trait. I received a double mailbox last month to facilitate our Architectural Mailbox review. We updated our curbside appeal with a beautiful double mailbox from Architectural Mailboxes.  They are still gorgeous as ever and I can't get over how much they improved the entrance into our home.
I had to decide what to do with our mix-matched mailboxes. Although they were unsightly together in the front of the house, they make amazing storage units for the back of our hard. There are all kinds of eco-friendly, DIY ideas for repurposing old mailboxes that need to be replaced like storing small objects, planters, vases in the garden, etc.
I put our old mailboxes to very good use in our back yard. I created a first aid kit in one mailbox. Once you get into the back of our yard, it is quite a way to walk all the way inside for a bandaid, bug repellent, tissue, or Wet Ones to clean your hands/scratch.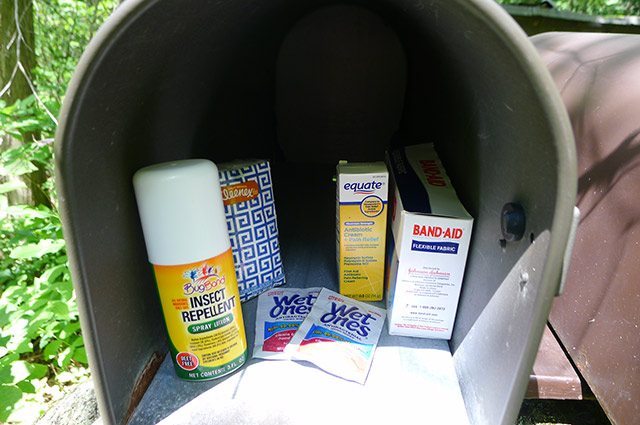 In the other mailbox, I am keeping supplies that my husband and I like to have within reach while working in the back yard like leather gloves and gardening tools. There are so many times when I go to the back yard just to walk and find a project that I just have to do, so having a few handy items available without going all the way back to the shed is very convenient.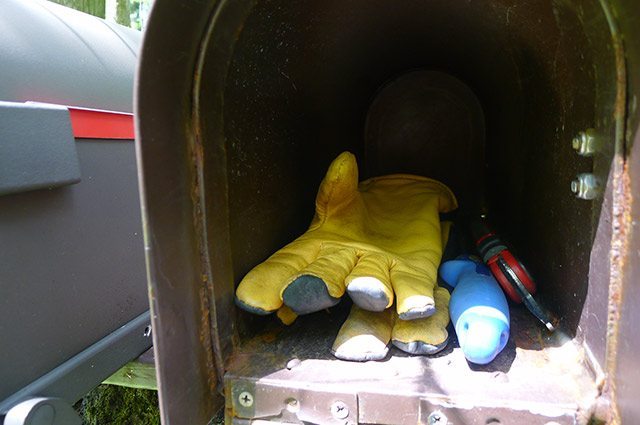 Plus, it is quite picturesque, don't you think?