Earlier this week, I gave you a peek at the Disney Archives for the Saving Mr. Banks movie. In that post, you can watch a short video taken in the archives room where I heard actual recordings of P.L. Travers during the story-boarding process. It was amazing!
We were able to take the Disney Saving Mr. Banks Walking Tour. First, we were able to view a collection of Mary Poppins merchandise that spanned the 50 year history of the film. There were toys, home goods, and everything in between.
We walked down the hall to where there was a collection of props from Saving Mr. Banks. On the hallway walls were photographs of scenes and actors from the Mary Poppins movie.
There was even a photograph of Julie Andrews as she poured a spot of tea for Walt Disney in an un-cropped promotional shot.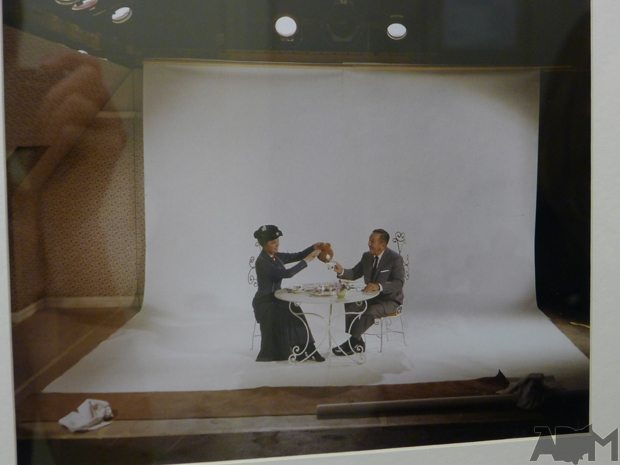 Our Saving Mr. Banks Walking Tour continued on to a replica of Walt Disney's Suite and props used in the movie.
They recreated Walt's Suite with both actual and replica objects including collections of personal objects like family photos and gifts as well as professional objects like scripts and sheet music.Here is a photograph of his real office.
Here are a few objects that were in Walt Disney's formal office in 1966.
Walt Disney's office was inspiration for Saving Mr. Banks. In fact, his desk in the movie is exactly like his real desk, complete with custom made characters and pieces on his desk that were no longer obtainable.  I can't get over the detail they put into making Walt Disney's office as real as the actual one.
Next, we head outside where we enjoyed the D23 lot tour by Jeffery Epstein, Marketing Manager for D23.
He took around around the lot, explaining where many scenes from Saving Mr. Banks were filmed. For instance, we saw where PL Travers' car drove right by the studio theater when she met Walt.It was so amazing walking around the Walt Disney Studios Lot!
Have you heard of underground tunnels at Disney?
Before then, I had never heard of D23. It is actually the official Disney fan club. D stands for Disney and 23 for 1923, which is the year Disney was founded.  You can become a member and get tons of benefits like an official tour like the one I went on! You can join D23 fan club here.
We ended the tour with a group photo of the all the #PirateFairyBloggers on the trip. 
Until next time, see you later Walt Disney and Mickey Mouse! Follow all of my behind-the-scenes adventures on this blogger trip by following the #PirateFairyBloggers tag below this post.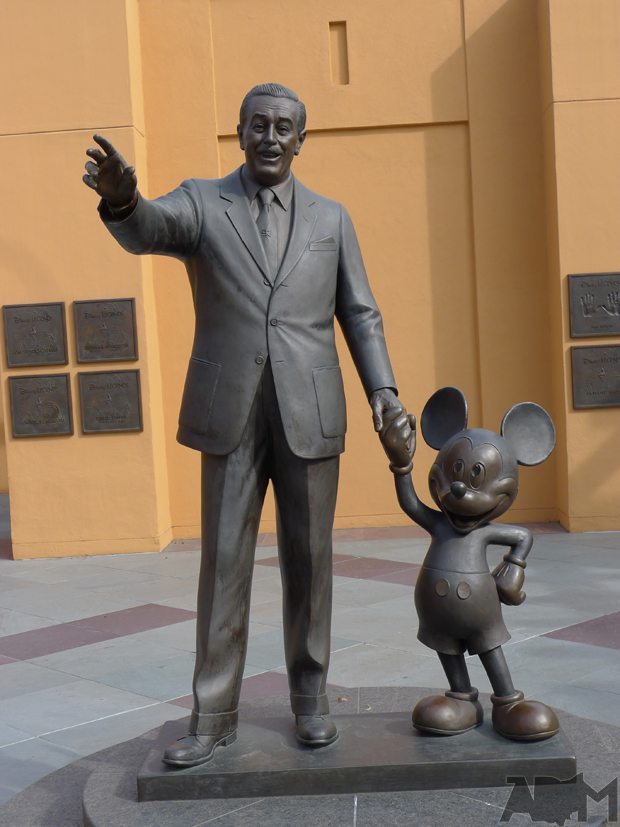 This was not a paid post. I received an all-expense paid trip to L.A. to visit Disney Studios and gifts. My own opinions were used based on my perceptions and experience.