Are you enjoying the outdoors this summer? Have you found time to relax and entertain in your backyard?  Or is it time to spruce up your outdoor living spaces? Adding simple elements like an indoor outdoor rug can transform a simple deck into a new living space. Earlier this summer, Beth highlighted the fantastic products that Sam's Club is offering on how to transform your outdoor living spaces.  Check out her beautiful raised garden here.
Indoor Outdoor Rug
A rug really anchors space, this is true for both indoor and outdoor living spaces.   An outdoor rug provides visual cues as to where the living spaces are, especially in the vast outdoors.  Adding an outdoor rug is an easy way to dress up your outdoors and provide a comfortable living space.  We were able to review the Courtyard Indoor/Outdoor Rug from Sam's Club.
It comes in a variety of patterns and colors to match your home's style.  We are still working on fixing up the deck and actually just stripped the paint off last week. We will be re-staining it to match the new house color.  Even so, this rug has made our deck so much more useable and pretty. Kids love it to sit and play on too.
We are in the process of deciding on a paint color for our home. We recently installed a Clopay Craftsman Collection Entry Door. It is gorgeous and has totally transformed the look and feel of our home. It has also given us motivation to get our house up to par with the door.  That being said, the addition of the beautiful Courtyard Indoor/Outdoor Rug at our entrance will enhance everything.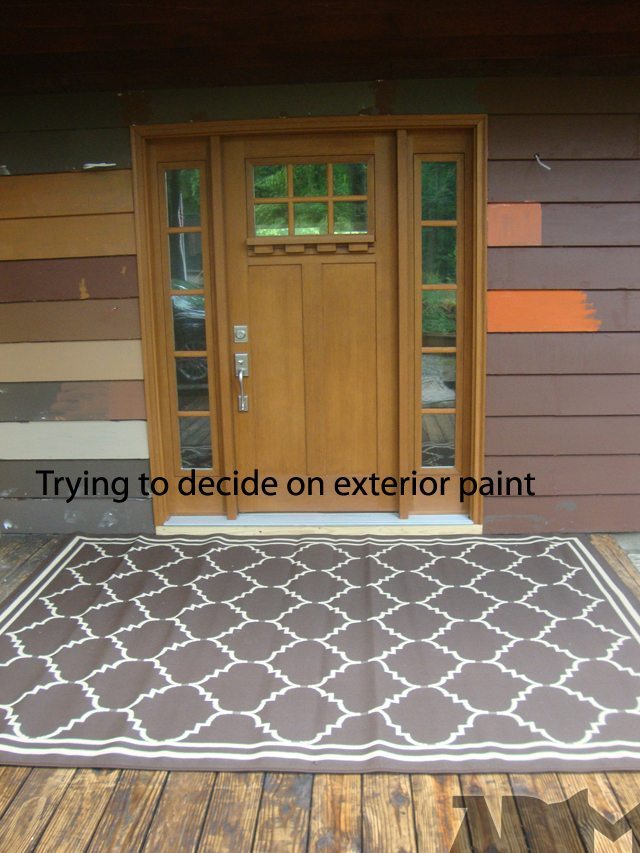 This outdoor/indoor rug is designed to be durable with enhanced polypropylene for UV protection. Cleaning is easy, just use a garden hose. Adding this rug is an easy way to transform your outdoor living spaces for little cash.
Buy Sam's Club Indoor Outdoor Rug
Look for this indoor outdoor rug at your local Sam's Club for just $69.98.
Transform Your Outdoor Living Spaces with Sam's Club
Sam's Club has products that can transform your outside spaces in become an extension of your home.  Adding a beautiful rug like the Courtyard Indoor/Outdoor Rug we reviewed has transformed an unused deck into a new living space.  Adding other elements like an outdoor dining set, and umbrella for shade gives you a place to relax, entertain, and enjoy the outdoors.
I would love to add the Newport 4-pc Seating Set to our front deck, it would be lovely on our new rug.  On our back patio, we already have a dining set that we purchased 5 years ago, and it is still beautiful.  Check out the Sam's Club Outdoor Living products here. With Sam's Club, you always get exceptional values for quality products.
This was not a paid post. My own opinions were used based on my perceptions and experience. Thank you to Sam's Club who provided the product for review.