If you are looking for a new way to enjoy your deck after dark, consider battery powered deck lighting. The soft glow of deck lighting adds beauty to any deck.  Of course the lighting always adds both the ability to enjoy your outdoor living space and security after dark as well.
Battery Powered Deck Lighting Review
I had the chance to review the Xodus Motion Sensing Deck Light for our home.  The sturdy battery powered deck light can be installed on your deck, front porch, doorways, shed, gardens, walkways, and more. Any place that you want extra automatic deck lighting is the perfect application. It senses motion from 30 feet away and at an impressive 160 degrees.
Battery Powered Deck Lighting Video Review
[youtube]http://www.youtube.com/watch?v=wpbPXxsGjZU[/youtube]
Currently, we put our battery powered deck lighting on both sides of our Clopay entry door.  They beautifully light the walking area around our front door.
This is perfect for times when we don't want to have our front lights on or for unexpected guests. After we refinish our front porch, I'd like to add a few more along the walkway for safe and secure passage to our front door.  They would also look lovely on a back porch or deck.
Our home has wired automatic lighting along our driveway. I always enjoy looking outside at the soft glow of the lights and especially while driving in and out of our driveway after dark.  However, it isn't so fun to fix when one gets broke.  That is another reason why I am enjoying our new battery powered deck lighting.
One set of size C batteries last a full year, so you can install the lighting with no maintenance for an entire year. Plus, when the power goes out, we still have safe and secure outdoor lighting.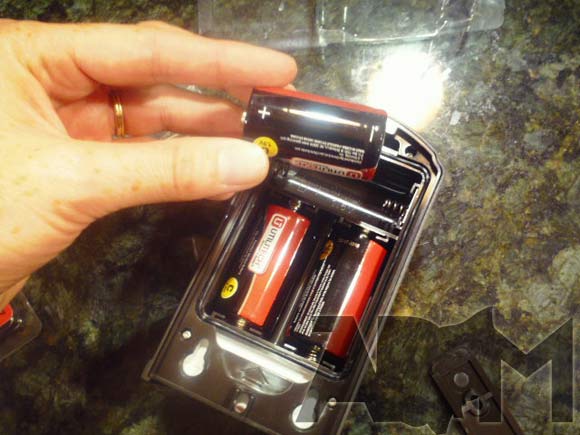 Mounting the battery powered deck lighting is easy. Simply screw in the plate to your wall or surface with the included screws, then attach the deck light to it. It is that easy!  You don't need the extra hassle and expense of hiring an electrician to run wires for wired deck lighting! This is so much better than the lawn lights you can buy that never stay secure in the ground and then break!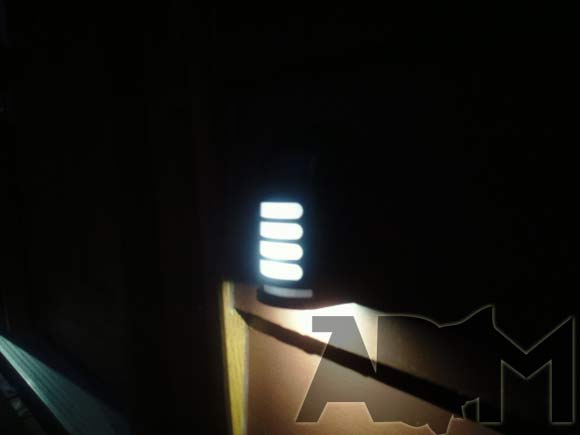 Another feature that I am really enjoying is that it is motion sensing. The lights are only used when needed. Plus, you can set the lights to either shine for 30 seconds or for 5 minutes, depending on the location and your needs.  For instance, you may only need it to shine for 30 seconds on a walkway but for 5 minutes at the front door or living spaces.  You can even adjust the glow for either low or high brightness levels.
Whether you are looking to spruce up your outdoor living spaces to enjoy them when the sun goes down or you are looking for added safety and security, the Xodus motion sensing deck light from Jenesis Products is an easy and affordable solution. Trust me, anyone can use and install this product with no DIY skills what-so-ever too!
Like Jenesis Products on Facebook
Follow Jenesis Products on Twitter
Pin with Jenesis Products on Pinterest
Buy Battery Powered Deck Lighting
You can buy the Xodus battery powered motion sensing deck light on the Jenesis Products website for $34.99 each. Available in white, pewter, and bronze colors. It is an easy and affordable way to spruce up your outdoor living spaces and makes a great gift!
This was not a paid post. My own opinions were used based on my perceptions and experience. Thank you to Jenesis Products who provided us with the products for review.